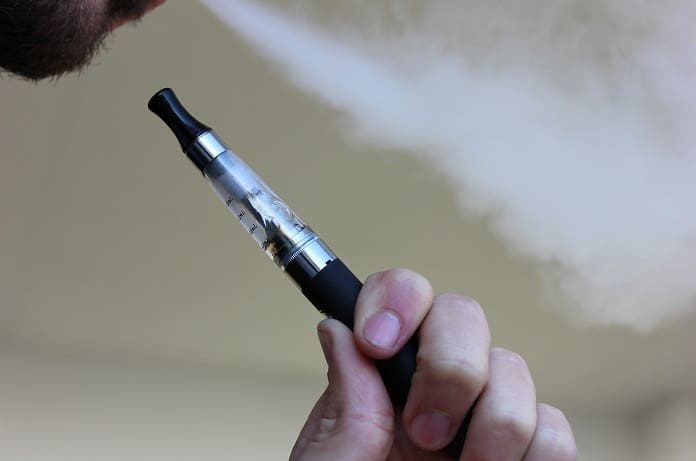 A research group evaluated whether higher e-cigarette nicotine levels contribute to increased frequency and intensity of cigarette smoking and vaping.
Last year, a worrisome 11% of American 10th-grade students reported using e-cigarettes (vaping) in the past month. Prior research has proven that teens who vape are at a higher risk of starting and consequently progressing to more frequent and heavy smoking. However, the exact reasons for this link have not been identified yet. It is absolutely crucial to identify the factors that contribute to this association because it will allow policymakers and parents alike to better understand and prevent bad health outcomes in youths who use e-cigarettes.
Researchers have recently speculated that e-cigarette nicotine levels may be the culprit. Nicotine, the main constituent of combustible cigarettes, is responsible for smoking dependence—especially during the early teenage years, which denote a critical development period during which the brain is particularly susceptible to the addictive nature of nicotine. E-cigarettes come in a wide range of nicotine concentrations, ranging from 0 to over 25 mg/mL.
The higher the nicotine concentration, the higher the amount of nicotine delivered to the bloodstream, possibly enhancing the experience of vaping for e-cigarette users. So, it makes sense that teenagers who use e-cigarettes with higher levels of nicotine are more prone to develop a dependence on nicotine, thus spurring the continuation of its use and in some cases, progression to combustible tobacco products. Recently, an American team examined whether the nicotine levels in e-cigarettes used by teenagers were linked with the frequency and intensity of both combustible cigarette and e-cigarette use that followed. The results were recently published in JAMA Pediatrics.
The study involved students from 10 different high schools in metropolitan Los Angeles, California. Surveys were completed by participants in the spring of 10th grade and at the 6-month follow-up in the fall of 2015, the latter only to students who reported in the baseline survey the use of e-cigarettes within the past 30 days along with the nicotine concentration level of the product consumed. The baseline e-cigarette nicotine concentrations were split into the following categories: none (0 mg/mL), low (1-5 mg/mL), medium (6-17 mg/mL), or high (18 mg/mL or more). The data was collected and analyzed from the surveys of 181 students—96 boys and 85 girls aged, on average, 16 years old.
The results—after being adjusted for baseline frequency of smoking, vaping, and other relevant factors—showed that each successive increase in nicotine concentration was associated with a 2.26 increase in the odds of frequent smoking; this was paralleled by a 1.65 increase in the odds of frequent vaping at follow-up. Not only that, use of e-cigarettes with high nicotine concentration was associated with a greater number of cigarettes smoked per day at follow-up. In other words, among the adolescent e-cigarette users in this study, use of e-cigarettes with higher nicotine concentrations at baseline was associated with both combustible cigarette and e-cigarette use, frequency, and intensity.
When interpreting these results, however, it is important to acknowledge the limitations of this study, such as its relatively small sample size and dependence on self-reported data, in particular. To further solidify these observations, the researchers suggest that future studies with larger samples and longer follow-up period are needed.
One thing is for sure: the results of this study call attention to the regulatory policies that govern nicotine content levels in e-cigarette products used by adolescents. More stringent policies may not only prevent our teenagers from becoming adult smokers, but also from the adverse health consequences that are associated with combustible cigarette use.
Written by Rebecca Yu
Source: Goldenson, N. I., Leventhal, A. M., Stone, M. D., McConnell, R. S., & Barrington-Trimis, J. L. (2017). Associations of Electronic Cigarette Nicotine Concentration With Subsequent Cigarette Smoking and Vaping Levels in Adolescents. JAMA Pediatrics.