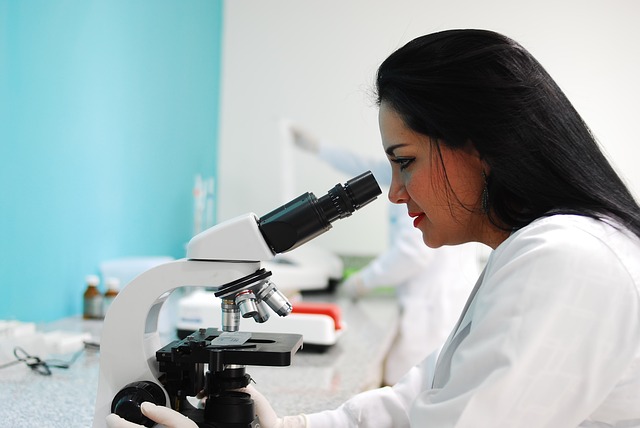 In a recent study, researchers test a new way to treat pancreatic cancer, by specifically targeting a protein that promotes tumour growth and progression.
According to a study published in the World Journal of Oncology, pancreatic cancer is the seventh leading cause of mortality around the world.
In a recent study, published in The Journal of Nuclear Medicine, researchers tested a new radiotherapy method to target pancreatic tumors in mice with minimal damage to healthy cells. This is different from current anti-cancer therapies, which destroy healthy cells along with tumour cells, thereby weakening all the systems in the body. The researchers used in-vitro experiments along with statistical analysis as part of their research. They used a molecule that binds FAP protein on stroma cells surrounding the pancreatic tumors. This molecule consists of an isotope that emits alpha particles, thereby allowing high dose radiation at a shorter distance to the specific tumour site.
When this was tested in mice, there was a reduction in tumour growth with little side effects noted.
The research provides strong evidence supporting this new way to treat pancreatic cancer, however, further research needs to be conducted to see if the method can be applied to other types of cancer. It will also be crucial to investigate whether this method can be successful in patients with stage four cancers.
Written by Sakina Bano Mendha
References:
Rawla, P., Sunkara, T., & Gaduputi, V. (2019). Epidemiology of Pancreatic Cancer: Global Trends, Etiology and Risk Factors. World journal of oncology, 10(1), 10–27. doi:10.14740/wjon1166
Watabe, T., Liu, Y., Kaneda-Nakashima, K., Shirakami, Y., Lindner, T., Ooe, K., … Hatazawa, J. (2019). Theranostics targeting fibroblast activation protein in the tumor stroma: 64Cu and 225Ac labelled FAPI-04 in pancreatic cancer xenograft mouse models. Journal of Nuclear Medicine. doi: 10.2967/jnumed.119.233122
osaka_univ_e. (n.d.). Breaking the stroma barrier: Study shows a new way to hit cancer with radiation. Retrieved from https://www.eurekalert.org/pub_releases/2019-10/ou-bts102019.php.
Image by fernando zhiminaicela from Pixabay