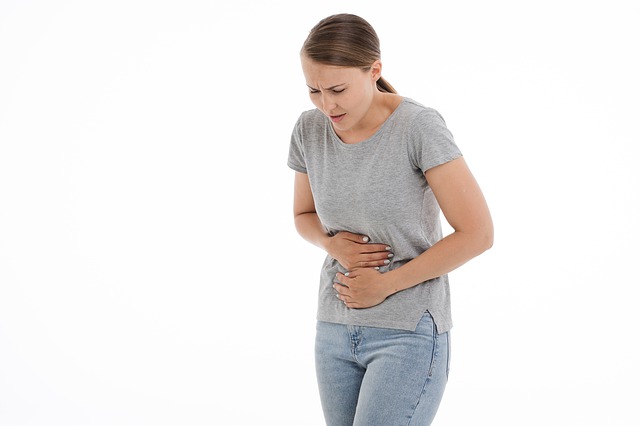 The same itch nerves that exist on the surface of the skin are also found in the colon and may be the cause of pain in IBS.
According to the American College of Gastroenterology, Irritable Bowel Syndrome (IBS) is thought to affect as much as 15% of the population. IBS is characterized by symptoms such as abdominal pain, constipation, and diarrhea. The way IBS causes abdominal discomfort isn't fully understood and researchers are now exploring the role of the itch response in IBS. The nerves that go to our skin from our brain create the sensation of an itch in order to motivate us to remove an irritant from our skin. These same itch-causing nerve pathways have been found inside the intestines and may be part of the cause of pain in IBS.
In an article published in JCI Insight, researchers looked for the biological mechanism that underlies the abdominal discomfort and pain experienced by those that live with IBS. Several experiments and genetic analyses of cells from mouse colons were performed to look for a link between IBS and itch nerves. A chemical known as TNBS was used to create chronic visceral hyperalgesia (CVH) in mice. CVH means an oversensitivity to sensations by our internal organs and is a major component of IBS. During these experiments, it was shown that drugs and certain irritants that can activate itch nerves make the colon more sensitive to intestinal contents. If itch nerves are triggered artificially, the colon can signal feelings of discomfort to the brain when the colon is full. This is how food being digested could cause abdominal pain when there is excessive signaling from itch nerves in the colon. Abdominal pain is a major symptom experienced in IBS and this research looking at itch nerves may tell us how these patients experience pain and discomfort. After looking at mice, the researchers also found that these itch nerves are also present in the colons of humans and these discoveries are thought to be relevant in human IBS patients.
If we know the cause of pain in IBS, we might be able to treat the pain and discomfort experienced by these patients. Drug development begins with studies like these. While this study can't tell us how IBS develops, it may point to how drugs may be created for treating the symptoms of IBS by stopping signaling from the itch nerves. If activation of itch nerves in the colon create abdominal discomfort, these nerves can be targeted to help patients living with IBS.
Written by Ramsey Akel
References:
Castro J, Harrington AM, Garcia-Caraballo S, et al. Activation of pruritogenic TGR5, MRGPRA3, and MRGPRC11 on colon-innervating afferents induces visceral hypersensitivity. Monash University. https://research.monash.edu/en/publications/activation-of-pruritogenic-tgr5-mrgpra3-and-mrgprc11-on-colon-inn. Published September 23, 2019. Accessed October 18, 2019.
Irritable Bowel Syndrome. American College of Gastroenterology. https://gi.org/topics/irritable-bowel-syndrome/#tabs3. Accessed October 18, 2019.
Image by Анастасия Гепп from Pixabay