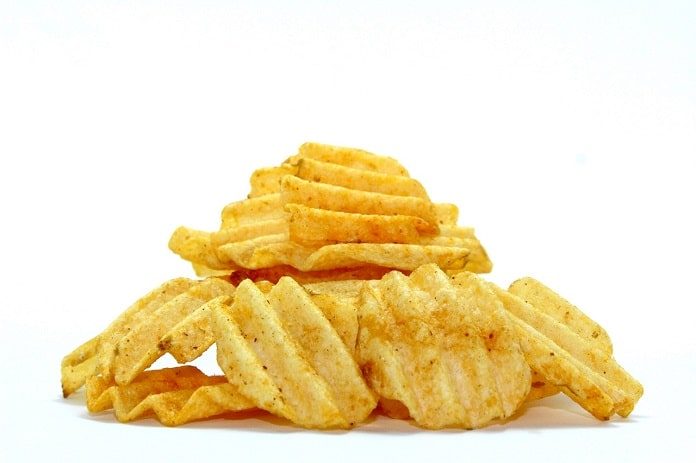 Researchers discovered a way to make a salt mixture that tastes the same as table salt, despite containing less sodium than conventional table salt.
Over one-third of Americans will struggle with high blood pressure at some point during their lifetime. It is often referred to as the "silent killer", because many people with this condition do not realize they have it. High blood pressure can be caused by a lot of things, such as smoking cigarettes, consumption of high levels of saturated fat and cholesterol, and stress.
One lifestyle factor that often contributes to high blood pressure is high sodium, or salt, consumption. It is essential to consume enough salt; however, people typically take in more than the recommended daily limit of 2,300 milligrams per day.  American females, on average, typically consume 2,980 milligrams of sodium per day, and adult American males consume over 4,000 milligrams per day.
The search for a salt blend that tastes like conventional table salt
Recent research suggests that a gradual reduction in salt over a long period of time is a great way to reduce overall salt consumption. However, this is often difficult as salty treats are highly palatable, and people enjoy adding salt to their food. This problem can be solved by using salt blends that contain calcium chloride and potassium chloride to offset the amount of sodium.
Potassium chloride and calcium chloride have no harmful health effects, so the issue is trying to find a salt blend that tastes the most like conventional table salt.  Increased potassium intake, in fact, is associated with a decrease in blood pressure.  An American study performed by Washington State University and published to The Journal of Food Science tested many different salt blends to determine the most palatable mixture of sodium, potassium, and calcium chloride.
Researchers used 10 different salt blends both in tomato soup and in solution with water. A total of 62 females and 28 males between the ages of 20 and 77 tried the various salts in soup, and 64 females and 30 males between the ages of 20 and 71 tried the various salts in solution.  The mean age of both groups was 36 years of age. The participants ranked the solutions and soups on a nine-point scale for their taste, considering salty, sweet, sour, bitter, umami flavours as well as overall palatability.
Participants enjoyed the salt blend with 96.4% sodium chloride, 1.6% potassium chloride, and 2% calcium chloride the most. They also enjoyed a salt blend with 78% sodium chloride and 22% calcium chloride, which provides a greater decrease in sodium concentration.  Potassium chloride has a bitter taste and adding it to salt blends tends to decrease the consumer acceptance rate.
Salt blends are a good way to gradually decrease salt intake
These findings suggest that using salt blends in place of regular table salt is a good way to gradually decrease sodium intake and help lower high blood pressure without compromising taste.
It is important to note that most American salt consumption comes from processed, pre-packaged foods, not the salt we add to our homemade food when cooking it. It is a good idea to read nutrition labels when buying packaged foods, as anything with less than 140mg of sodium is considered a low-salt food. Many processed foods tend to be high in sugar and saturated fat and low in vitamins, so it is best to save them for occasional treats and enjoy a diet rich in whole, natural foods.
Written by Avery Bisbee, BSc Candidate
References:
Barnett, S. M., Diako, C., & Ross, C. F. (2019). Identification of a Salt Blend: Application of the Electronic Tongue, Consumer Evaluation, and Mixture Design Methodologu. Journal of Food Science,84(2), 327-338. doi:10.1111/1750-3841.14440
Cox, L. (2012, April 12). Why is Too Much Salt Bad for You? Retrieved May 1, 2019, from https://www.livescience.com/36256-salt-bad-health.html