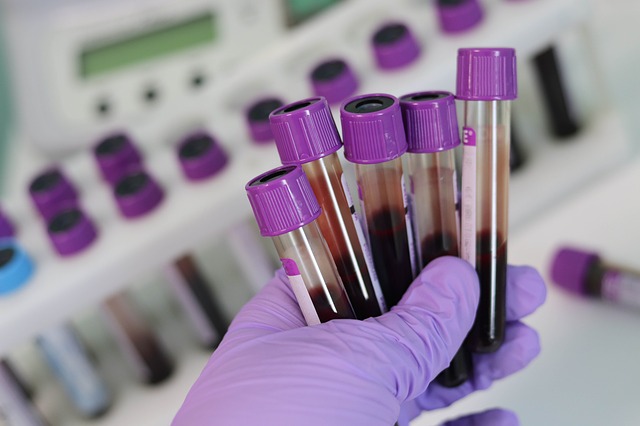 A large US study in trauma patients evaluated a new blood test for concussion in the diagnosis of brain injuries.
A concussion is a type of brain injury that temporarily affects brain function. It is usually caused by a direct blow to the head, but can also occur following whiplash injuries, which cause the brain to be jolted around in the skull. Symptoms of a concussion include headache, dizziness, memory loss, confusion, nausea, vomiting, blurred vision, unusual behavior, drowsiness, or loss of consciousness. Emergency room staff routinely assess trauma patients for concussion, but some patients may have a brain injury without any outward signs or symptoms. This is described as "subconcussive" trauma. It is important to identify these patients because they need careful follow-up, as further head injuries could lead to brain damage.
Some patients with brain injury have no outward signs of concussion
The brain proteins GFAP and UCH-L1 are released into the blood following brain injury. A blood test to detect these proteins could help medical staff to identify patients with concussive and subconcussive brain injury. In a large US study in trauma patients, researchers evaluated the ability of blood tests for GFAP and UCH-L1 to identify patients with concussive and subconcussive trauma. This will help them develop a reliable new blood test for concussion. They recently reported their findings in BMJ Paediatrics Open.
At three US trauma centers, researchers enrolled over 700 adult and paediatric patients from  three different injury groups: those with head trauma and concussion, those with head trauma but no signs of concussion (non-concussive, head trauma controls), those with body trauma but no head trauma or concussion (non-concussive, body trauma controls). Repeated blood tests for GFAP and UCH-L1 were taken every four hours for the first 24 hours following injury, and then every 12 hours until 180 hours post-injury. The researchers analyzed over 1,900 blood samples and compared the changing levels of GFAP and UCH-L1 in the three groups.
Within four hours of injury there were incremental increases in GFAP and UCH-L1 across the three groups, with lowest elevations in the body trauma group, mild elevations in the non-concussive head trauma group and the highest elevations in the concussive group. Elevated levels of both proteins were found in patients with nonconcussive head trauma, potentially signaling a subconcussive brain injury.
GFAP and UCH-L1 blood tests may help to identify subconcussive brain injuries
The researchers concluded that the GFAP blood test performed better than UCH-L1 test in detecting concussion in both children and adults. The researchers suggest that elevation of both proteins in patients with non-concussive head trauma may indicate a subconcussive brain injury, although this requires further study. The new blood test for concussion may be more useful than a brain CT scan in identifying patients with brain injury, as there are no lesions seen in scans of the majority of patients with a concussion or subconcussive trauma.
"A unique feature of this study is that it includes patients who hit their heads but have no symptoms," said Dr. Linda Papa, the lead author of the study "This group is rarely, if ever, included in biomarker studies." Work is ongoing to develop a device that could be used in the emergency room or at accident scenes to detect subconcussive brain injuries. Dr. Papa hopes that such technology will be available within a few years.
Written by Julie McShane, MA MB BS
References:
Papa L, Zonfrillo MR, Welch RD, et al. Evaluating glial and neuronal blood biomarkers GFAP and UCH-L1 as gradients of brain injury in concussive, subconcussive and non-concussive trauma: a prospective cohort study. BMJ Paediatrics Open 2019;3:e000473. Doi: 10.1136/bmjpo-2019-000473.
Orlando Health. Press Release, 26th Aug 2019. "Study: Blood test detects concussion and subconcussive injuries in children and adults." https://www.eurekalert.org/pub_releases/2019-08/m-sbt082119.php
Image by Belova59 from Pixabay