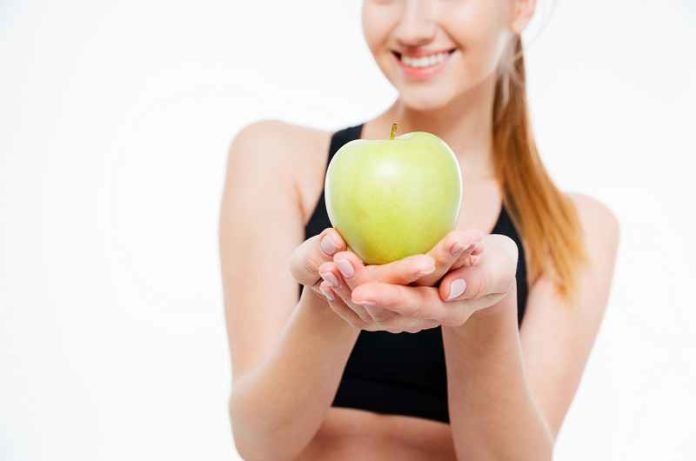 Researchers determine whether a mid-morning snack and exercise would change appetite and energy in adolescence.
With the rise in obesity, public health campaigns advocate for an increase in physical activity to promote and maintain healthy lifestyles. However, data from the Health Survey for England showed that in adolescents between the ages of 11 and 15, overweight and obesity rates are at 32.5% while only meeting group physical activity guidelines at 14%. So how can we lower obesity rates and promote an increase in exercise? Two widespread public health measures to prevent obesity are reduced snacking initiatives and increased physical activity, but perhaps there are other factors to consider.
Maintaining the Energy Balance
Authors of a recently published study in the British Journal of Nutrition suggest that it is important to consider any changes in eating behaviours that may impact our energy balance. If we snack less, will we not have the energy to exercise? And if we exercise more, will we create an energy deficit which may give us a bigger appetite and as a result – snack more? What is the balance? And what factors affect this balance?
Our energy balance is made up of two components: energy intake (EI) and energy expenditure (EE). The authors of the study strongly suggest to not consider energy intake and energy expenditure as independent units, but rather an interconnected system. For example, when we snack, we take in energy and may create an energy surplus. When we exercise, we use up energy and may result in an energy deficit. These two factors constantly affect one another.
Role of Exercise and Snacking on Appetite and Energy
Previous studies have looked at the role of exercise on appetite and energy balance. Some have suggested that increasing exercise is more likely to affect energy balance by indirectly changing appetite, rather than an increase in energy spent. It is also important to note that snacks are not necessarily an independent determinant of weight gain.
To further understand the effects of snacking and exercise on appetite and energy, researchers sought to investigate whether a mid-morning snack, a moderate-intensity exercise session, or both, can alter feelings of appetite. They also sought to determine whether these conditions would alter lunchtime energy intake.
For this study, researchers recruited a total of 38 volunteers (20 boys, 18 girls) between the ages of 12 and 14 from a school in England.
The investigators divided the participants into groups of four. Each participant from the group of 4 completed a different condition. These conditions were:
Control condition: No snack and no exercise
Snack condition: Consumed mid-morning snack
Exercise condition: Performed moderate-intensity exercise
Combined: Consumed snack and performed exercise
The study took place in a temporary laboratory setting in a classroom at the school. Every morning at eight, the students in the study would eat a pre-selected breakfast. (However, researchers did not include breakfast intake in any measures as it remained a constant throughout the study.)
After breakfast, they completed a mood questionnaire that posed questions like "how hungry are you now," "how full do you feel," and "how much could you eat right now." During break time around 10-11 in the morning, the participants would return to the temporary laboratory to either eat snacks or wait on others, depending on the condition they were assigned.
After the break, the students assigned to an exercise or combined condition would stay to perform moderate-intensity exercises on bikes while the others returned to their classes.
At lunchtime, the researchers provided the participants with pizza lunches and asked them to eat until they were comfortably full and then recorded each participants' intake.
Findings
The researchers found that there were no significant differences in energy intake between boys and girls. However, they found that energy intake was significantly lower in the exercise condition compared to all other conditions. They also found that "appetite increased significantly over time, and appetite was significantly higher in the control (no snack, no exercise) and exercise conditions." Also, increasing energy spent created a larger energy deficit than the removal of a mid-morning snack.
Overall, this study found that adolescents do not severely alter their food intake in response to mid-morning snacks or moderate-intensity exercise. This suggests that any changes to energy balance in the morning will not significantly alter an individual's food intake at lunch.
Written By: Jessica Gelar, HBSc