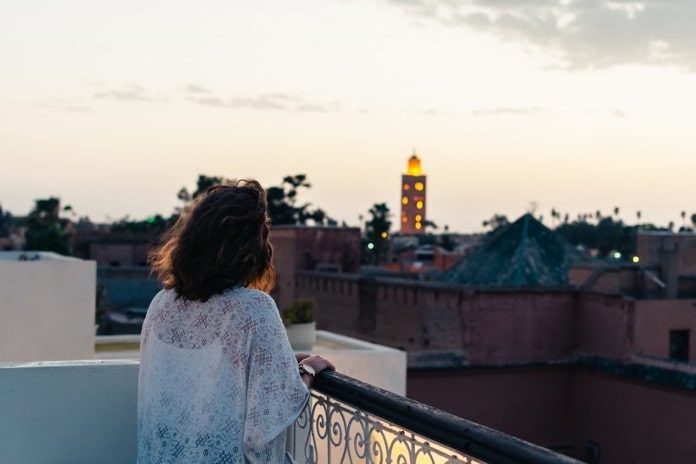 How does mindset affect weight loss? Researchers recently studied mindfulness for weight loss to determine its effects and published their results in The Journal of Clinical Endocrinology & Metabolism.
Obesity has become a global epidemic in the last 25 years. At least 2.8 million people every year die from obesity-related causes. However, there are few weight loss therapies that provide long term success while being affordable.
Mindfulness for weight loss may help unhealthy eating mindsets
Too often food is used as a coping mechanism for life stressors. Many of these behaviors are learned in childhood. Scientists have studied the power of the mind in treating mental and physical disorders. Mindfulness is the practice of being aware of one's own state of being, emotionally as well as mentally. Mindfulness for weight loss may help identify unhealthy eating mindsets and change unhealthy eating behaviors.
Researchers in the United Kingdom at the University Hospitals Coventry and Warwickshire completed a study of the effectiveness of mindfulness as part of a weight loss care program. The study was published in The Journal of Clinical Endocrinology & Metabolism.
To qualify for the study, patients had to be over 18 and have a BMI over 35 with weight-related health issues, such as diabetes, or have a BMI over 40 with no other weight-related health issues. The study followed 53 people from October 2016 to August 2017. The participants were invited to attend four group training sessions for obesity management. The 90-minute sessions were held every two weeks and focused on teaching participants to modify their behavior through mindfulness for weight loss. Participants learned about the complexity of weight loss, mindful eating and exercise techniques, and mindfully and compassionately planning how they would respond if they relapsed.
Study members took an initial "whole person integrative eating questionnaire", which has been used in other weight loss studies. Participants weighed in at the beginning of the study, at each group session, and six months after completing the group sessions. A total of 33 participants completed the entire study.
Participants of mindfulness sessions lost more weight
Participants that completed the mindfulness for weight loss sessions lost 6.6 pounds more than the 20 people that did not attend all the group sessions. Researchers also compared the results to a control group of 33 people that did not participate in any mindfulness training. The control group lost only an average of half a pound.
Researchers found that mindfulness training was most useful in helping participants to lower the amount of fast food they ate, instead of making conscious decisions to skip take out and choose fresh options instead. Participants also learned to deliberately choose to eat in a pleasant location, avoid emotional eating, and stop obsessing about the best ways to eat.
The study was limited in that it was observational and could not fully compare the effect of the mindfulness for weight loss training to standard obesity care. They were also not able to assess the behavioral changes in weight loss groups that did not learn mindfulness. There is some evidence that social interaction plays a part in successful weight loss management.
While more research is needed to determine the best way to teach mindfulness for weight loss, it is clearly a proven way to achieve long-term weight loss. Adopting these techniques can help to create a mindset for success that can lead to better health worldwide.
Written by Rebecca Blankenship, B.Sc.
References:
10 facts on obesity. World Health Organization. https://www.who.int/features/factfiles/obesity/en/. Published 2019. Accessed January 11, 2019.
Hanson P, Shuttlewood E, Halder L et al. Application of mindfulness in a tier 3 obesity service improves eating behaviour and facilitates successful weight-loss. The Journal of Clinical Endocrinology & Metabolism. 2018. doi:10.1210/jc.2018-00578