The vast majority of patients with acne vulgaris (acne) tend to use over-the-counter (OTC) therapies to self-treat acne, despite the lack of data about the safety and efficacy of these products. For this purpose, a recently published study evaluated the benefits of an over the counter, 3-step acne treatment.
Vulgaris is a Latin word that means common, and acne vulgaris (acne) is truly the most common skin disease which can cause not only skin scarring but also profound emotional distress; even mild acne can affect self-esteem and lead to social withdrawal. Acne occurs predominantly among teenagers but it can affect all age groups. The early formation of acne starts when a mixture of dead skin cells and excess oil plugs a hair follicle which creates an ideal environment for germ growth and pus formation inside the hair follicle. Blackheads, whiteheads, papules and pustules are the manifestations of this inflammatory process in different stages; hence breaking this process is the main aim of all acne medications.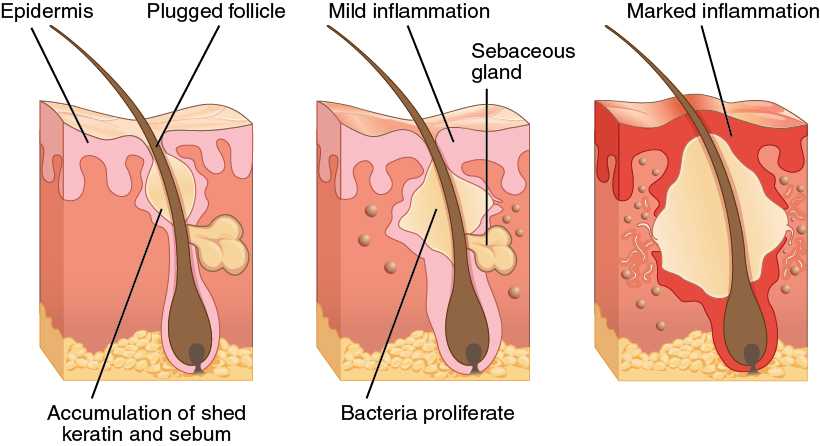 Researchers conducted a new study which was published in the Clinical, Cosmetic and Investigational Dermatology journal to evaluate the efficacy of an over-the-counter (OTC), 3-step, anti-acne skincare regimen. The 3-step therapy targets the whole process of acne formation and it is provided by many skin-care products. Step one is cleansing of the dead skin cells by Sulfur 3% which causes mild skin peeling, while in step two a toner known as witch hazel is applied; it is a natural anti-inflammatory agent that removes excess oil from the skin surface. After that, step three takes place in which Benzoyl peroxide is used as an effective antibacterial agent against germs in hair follicles.
This 3-step regimen was applied twice daily in 12 males and 18 females aged between 12 and 35 years with mild-to-moderate acne for 6 weeks. The assessments for efficacy and safety were done just before treatment and at weeks 2, 4, and 6 using digital photographs (Visia-CR®digital) to compare findings. A significant reduction in acne severity and lesion counts was found after 6 weeks of consistent use of OTC 3-step, anti-acne skincare regimen in the majority of participants with overall appearance improvement. Also, no skin irritation or other safety issues were noted during the study.
These findings demonstrated OTC 3-step therapy as a worthwhile first-line treatment for mild-to-moderate acne. However, a few limitations of this study, such as the small number of subjects and the short follow-up duration, may give rise to further studies.
Written By: Andreh Kaba