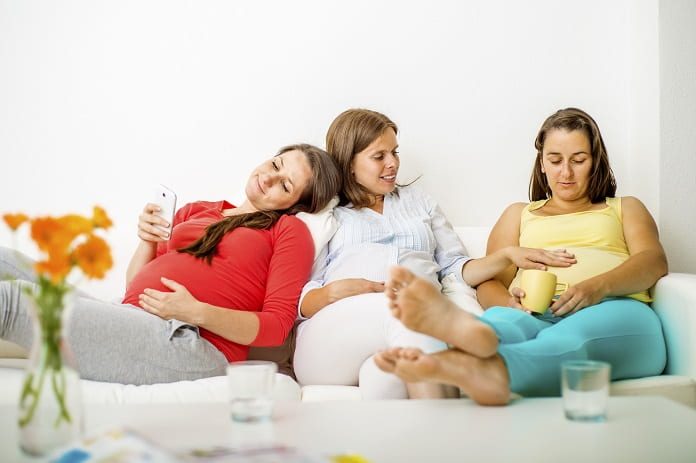 A recent study revealed how metformin and lifestyle advice can affect the health of women and their infants in an obese pregnancy.
Over the past few years, the number of people diagnosed as overweight or obese has grown tremendously. Obese pregnancies raise the risk of various health risks for the mother and infant.  In a recent study from the University of Adelaide's Robinson Research Institute in Australia, researchers assessed the need for dietary and lifestyle interventions to prevent obese pregnancies.
In a recent study published in The Lancet Diabetes and Endocrinology journal, researchers studied the birth outcomes of infants in more than 500 obese women in Australia. They designed the GRoW (metformin and dietary advice for Gestational Restriction of Weight in obese pregnant women) randomized trial with the aim of reducing obese pregnancy risks.
Women were recruited and enrolled in this trial at three different maternity hospitals in Adelaide, SA, Australia, between May 2013 and April 2016. Researchers randomly placed 524 women in this study. To qualify for the trial, women had to be pregnant with one infant with gestation between 10 and 20 weeks and be overweight. Women with multiple pregnancy, diagnosed with type 1 or 2 diabetes before pregnancy were excluded from the study.
All the participants received either metformin 500mg, a common medication used for diabetes, or an identical placebo for 16 weeks, and at 28 weeks' gestation, they received a 12-week supply. Of the participants enrolled in the study, 261 received metformin and 263 received the placebo. They were required to complete a questionnaire at 36-week gestation regarding any side effects they might have experienced and to see if they complied with the medication. The women also received dietary and lifestyle advice through face-to-face sessions and were required to maintain a balanced diet.
Researchers found that women taking metformin had a lower amount of weight gained during their pregnancy and were more likely to gain below the recommended weight amount. The trial had many limitations, the first being the trial population. The women enrolled in the study were mostly white and comes from a high socioeconomic background. Another limitation is of the 3546 women eligible to be in the study, 85% of them declined to participate.
Although there is evidence to prove that using metformin along with dietary and lifestyle interventions can reduce gestational weight gain, it did not have a big effect on clinical pregnancy and birth outcomes. This study will be a foundation for future studies on obese pregnancy and how to reduce the risk factors associated with it.
Written by Nicole A. Brown, MS
References:
Dodd, J. (2018). Obesity intervention needed before pregnancy. The Lancet Diabetes and Endocrinology. Retrieved from https://www.eurekalert.org/pub_releases/2018-12/uoa-oin120618.php
Dodd, J.M., Louise, J. Deussen, A.R., Grivell, R.M., Dekker, G., McPhee, A.J., Hague, W. (2018). Effect of metformin in addition to dietary and lifestyle advice for pregnant women who are overweight or obese: TheGRoWrandomised, double-blind, placebo-controlled trial. The Lancet Diabetes and Endocrinology. Retrieved from https://doi.org/10.1016/S2213-8587(18)30310-3