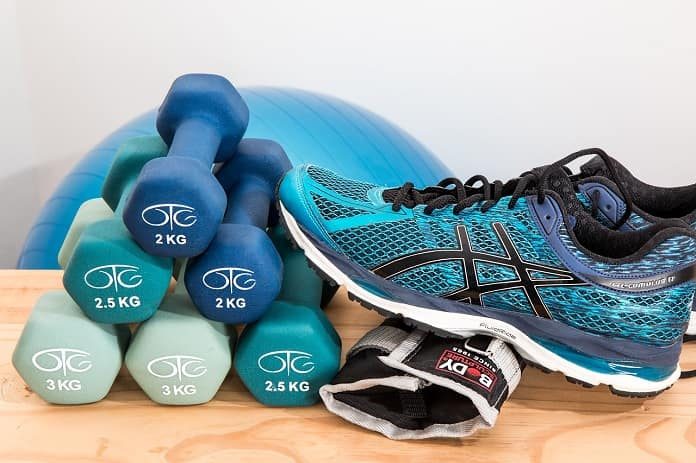 Los investigadores exploraron los beneficios de la salud de Pilates por examinado participantes viviendo con condiciones musculoesqueliticos crónicas que siguieron un programa Pilates de 12 semanas.
Osteoartritis, condiciones muscloesqueliticos crónicas, y dolor lumbar nonespecifico son condiciones que causen incomodad, dolor crónico, y la discapacidad. Según a los autores de un estudio hace poco publicado en Musculoskeletal Care, enfermedades crónicas son cada vez más frecuentas porque personas están viviendo vidas más largas. La actividad física puede ayudar aliviar las síntomas de enfermedades crónicas.
Pilates es una forma de ejercicio que puede estar ajustado y customizado por cada individuo. Hay varios de beneficios de ejercicios Pilates. Estos incluyen mejorías en equilibrio, estabilidad, y flexibilidad.
Por este estudio, los investigadores querían asesar los efectos de un programa de ejercicio Pilates en condiciones musculoesqueliticas. Enrollaron 22 participantes- 15 mujeres y siete hombres- participaron en un programa de ejercicio Pilates. Los participantes abarcaron desde 36 a 83 años, con una edad mediana de 57 años. Unos participantes completaron un programa de Pilates de doce semanas, mientras otros han estado practicando Pilates por sobre doce meses. Usar un "fuente sensible de entrevista," los investigadores juntaron información en la experiencia personal y perspectivas de participantes. El estudio utilizó grupos focales para crear discusión y para hacer el ambiente más relajado y cómodo.
Las resultas mostraron que fueron varios de beneficios de salud de Pilates. Separaron estos beneficios en cinco áreas: físico, trabajo y pasamientos, mental, el manejo condicional, y impulso y inspiración para continuar con el ejercicio.
Beneficios Físicos incluían más flexibilidad, mejor equilibrio, y central más fuerte
Las mejorías físicas incluían más flexibilidad, equilibrio, y músculos centrales fuertes. También notaron una disminución en la rigidez, y una mejoría general del bienestar y la forma física. Sobretodo el sentimiento de bienestar tenía muchos participantes querando a continuar ejercicios Pilates. Los participantes se sentían que Pilates construyen la fuerza y muchos aclamaron que ayudaba "dar la vuelta al reloj."
Beneficios de Pilates funcionan y el rendimiento de pasamiento
Pilates ayudaban a participantes hacen mejor en el trabajo y por unos, empezar pasamientos viejos. Participantes dijeron que pudieron disfrutar sus otros pasamientos con menos dolor. Participantes mayores reportaron aspectos sociales positivos para atender las clases de Pilates. Algunos participantes incluso reportaron una mejoría en postura.
Ejercicios de Pilates mejoraron la confidencia y aliviaron estrés
Beneficios psicosociales y confidencia mejorada incluían sintiendo bien durante y después el ejercicio. Resultas mostraron que ejercicios de Pilates aumentaron la confidencia de los participantes, los ayudaron relajar, y aliviaron la estrés y tensión.
Un otro beneficio de salud de Pilates fue el manejo de dolor. Muchos participantes decían que podían manejar sus condiciones por Pilates y buscaría ayuda solamente en tiempos de necesidad.
Los autores notaron que limitaciones a este estudio incluían una representación pequeña socioeconómica y una muestra talla pequeña. Sobretodo, son muchos beneficios de la salud de Pilates. Todos participantes estuvieron de acuerdo que siguiendo con ejercicio seria beneficial físicamente y mentalmente, y ayudaría reducir el dolor.
Escrito de: Laura Laroche, HBASc, Medical Writer
Traducido de: Danielle Dinally (DD)
Cita de Referencia:
Gaskell, Kim. Williams, Anita E. "A qualitative study of the experiences and perceptions of adults with chronic musculoskeletal conditions following a 12-week Pilates exercise programme". Wiley. 2018. 1-9. Online.
Pilates provides a range of benefits for patients with chronic musculoskeletal conditions. 2018, https://www.eurekalert.org/pub_releases/2018-11/w-ppa110618.php, assessed 8 Nov. 2018.