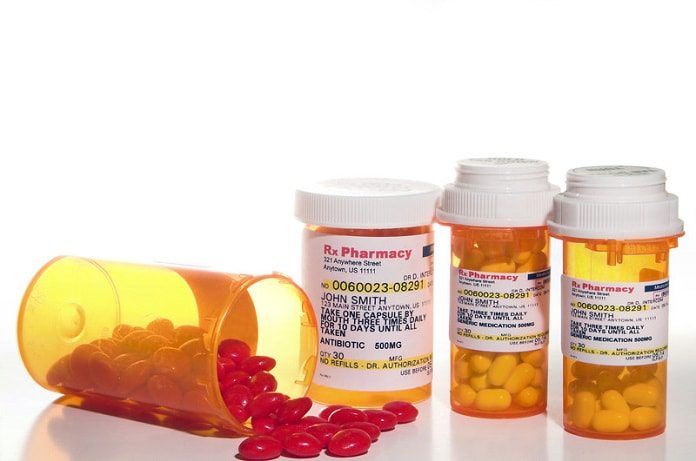 Antibiotic use for respiratory tract infections is the mainstay therapy in primary care but a recent study shows that hospital reconsultations with symptoms of lower respiratory tract infections (LRTI) can be significantly reduced with delayed antibiotic prescription.
Infections of the respiratory tract are a regular reason for primary care consultations and patients often present with a range of disease – from minor illnesses to potentially life-threatening infections. Between 5 -12% of all cases of adult LRTI are acquired in a community setting and management of this spectrum of disease relies on antibiotics, there has been a significant reduction in consultation and antibiotic prescription rates for LRTI in the last few years, mostly as a response to growing antibiotic resistance. Adding to this trend in use of antibiotics against LRTI is the finding that antibiotics did not provide a clear benefit in a European trial of 2061 patients.
A group led by Paul Little at the University of Southampton (UK) recruited patients from 522 general practices between 2009 and 2013, comprising a total of 28, 883 patients.  Among them, 25.5% received no antibiotic prescription, 61.3% received an immediate prescription and 13.3% received a prescription for delayed antibiotics. As expected, those with immediate antibiotic prescription comprised older participants with major co-morbidities.
The authors studied the groups for hospital admission or death and found that among those with no antibiotics, this rate was 0.3%, which increased to 0.9% after immediate prescription, but interestingly, a delayed prescription accounted for only a 0.4% rate in hospital admission or death. Another parameter that was investigated was reconsultations with non-resolving or worsening symptoms and this was 19.7% among those with no antibiotics, 25.3% in those with immediate antibiotics, and only 14.1% among those with delayed antibiotics.
The study was a prospective clinical study aimed at addressing the use and impact of antibiotics on LRTI, and subsequent major adverse events. The authors conclude by saying that prescribing antibiotics immediately may not decrease rates of subsequent hospital admission or death, and perhaps a delayed prescription may be advised.
Written By: Joseph M. Antony, PhD