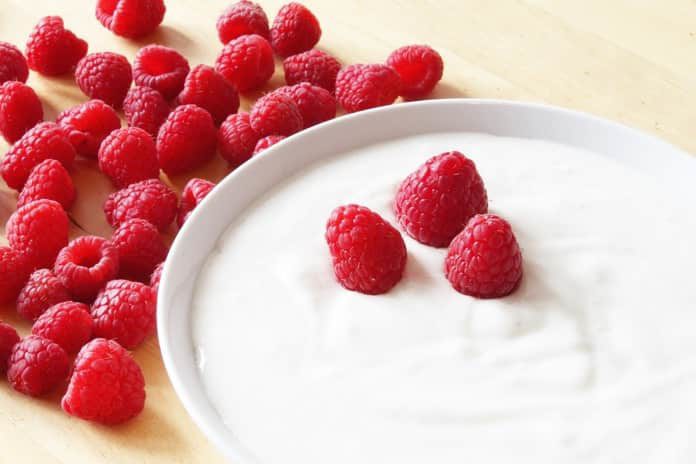 A recent study examined the effect of yogurt consumption on biomarkers of chronic inflammation in normal weight and obese individuals.
Obesity remains a growing public health concern and is associated with some chronic illnesses such as cardiovascular disease, diabetes, and certain cancers. Previous studies have determined that the gut bacteria in obese individuals are different than in normal weight people. Additionally, obesity is associated with chronic levels of inflammation. What this means is that the immune system in those who are severely overweight is constantly being activated which in turn further damages the body.
Can Yogurt Reduce Inflammation?
Researchers from the University of Wisconsin-Madison College of Agricultural and Life Sciences in the United States published a study in the British Journal of Nutrition that included 120 individuals, 60 of which were normal weight and 60 were obese. The purpose of the study was to determine whether low-fat yogurt would reduce levels of inflammation in women. Half of the participants in each group were randomly given yogurt while the other half of the group was given a non-dairy soy yogurt. They were instructed to eat the 339 g serving daily for nine weeks and undergo various blood tests for markers of inflammation.
Biomarkers of Inflammation are Reduced in the Yogurt Group
The results showed some significant changes. Both the obese and non-obese participants had decreased levels of TNF-alpha and LBP, both markers of inflammation. In addition, both obese and non-obese groups showed an increase in IgM, a type of antibody that reduces inflammation. Also, several other molecules that have inhibitory roles in the immune system were also found to be increased. The obese individuals consuming the yogurt also showed decreases in blood pressure.
The study did have various limitations: The diet was all self-reported, and there is always the possibility that self-reporting may be inaccurate. This is evident since obese individuals gained almost 1 kg on average during the study period and yet their diet journals would suggest they were not overeating. Another limitation is that the study was only conducted on women and it is unclear whether similar effects would be observed in men. Furthermore, it is possible that the effects on the immune system and chronic inflammation could have been the result of dairy consumption in general, and not specific to yogurt.
Low-Fat Yogurt May Benefit Obese Individuals by Reducing Chronic Inflammation
The study does provide evidence that low-fat yogurt consumption might benefit obese individuals looking to reduce chronic inflammation. Gut health is a crucial part of human health, and so any food that may support it is worth investigating. Further research is required to identify which factors within the yogurt are directly affecting the immune system and whether those immune system changes are enough to make a long-lasting difference in those struggling with obesity and metabolic syndrome.
Written by Elena Popadic
Reference: Pei, R., DiMarco, D., Putt, K., Martin, D., Gu, Q., & Chitchumroonchokchai, C. et al. (2017). Low-fat yogurt consumption reduces biomarkers of chronic inflammation and inhibits markers of endotoxin exposure in healthy premenopausal women: a randomised controlled trial. British Journal Of Nutrition, 1-9. http://dx.doi.org/10.1017/s0007114517003038
Correction: January 22, 2018
An earlier version of this article misstated that the article was conducted by "scientists in the United Kingdom". The study was actually conducted independently by researchers from the University of Wisconsin-Madison College of Agricultural and Life Sciences in the United States.