Treatment of bacterial diseases becomes highly challenging when the bacteria develop resistance to drugs. Elaborating on results of previously conducted experiments, a recently published study further assesses the use of these drugs to treat isoniazid-resistant tuberculosis.
Tuberculosis, a bacterial disease, has been traditionally treated with isoniazid, a synthesized drug. Over time, many of the strains of bacteria causing tuberculosis have developed resistance to isoniazid. A survey found that 4.8% of tuberculosis cases were multidrug resistant, rendering treatment for these strains of bacteria difficult. Recommended primary drugs to treat these cases include rifampicin, ethambutol, and pyrazinamide. An addition of fluoroquinolone is suggested for strains of bacteria that are resistant to any of the previously mentioned drugs. A new study published by The Lancet Infectious Diseases builds on previous research to review treatment results from the use of first line drugs for pulmonary tuberculosis initiated from isoniazid, but not rifampicin, resistant strains of bacteria.
A data set of 3744 patients with isoniazid-resistant tuberculosis and 19012 patients with drug-sensitive tuberculosis was compiled. Studies published in English, French, and Spanish were considered. All participants included in the study were confirmed to have active pulmonary tuberculosis resulting from isoniazid-resistant bacteria. Treatment process for all patients consisted of a minimum of 2 months of rifampicin. A treatment regimen recommended by the World Health Organization (WHO) consisting of streptomycin, isoniazid, rifampicin, pyrazinamide, and ethambutol was considered as well. Outcomes of treatments including successes, failures, and relapses were recorded.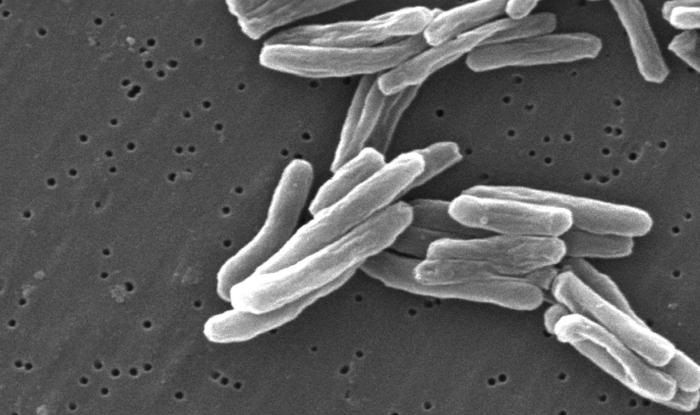 It was found that a failure rate of 15% and an acquired drug resistance rate of 3.6% developed in patients with tuberculosis. Among the patients with isoniazid-resistant tuberculosis with acquired drug resistance, a multi-drug resistance rate of 96% was observed. The WHO recommended treatment regimen resulted in a failure rate of 11% with an acquired drug resistance rate of 8% and a relapse rate of 10%. The results indicated that these treatment regimens do not provide ideal outcomes and better treatment can be developed.
The study addresses an ongoing medical conflict of drug resistance. The study, which suggests that treatments of first line drugs do not provide impeccable results, encourages researchers and medical professionals to provide a solution for isoniazid-resistant bacteria strains. The research confirms the need for innovative treatment methods that are able to sustain in the long-term and overcome or avoid the barrier of drug resistance.
Written By: Shrishti Ahuja, BSc