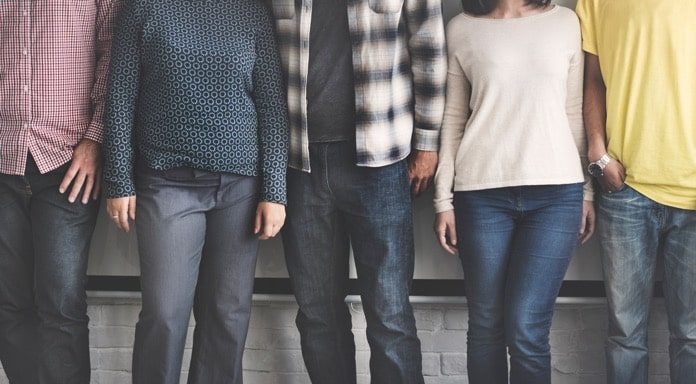 A new study in the Journal of Experimental Medicine investigated the molecular factors behind the gender disparity in liver cancer development.
According to a 2108 study based on data from the International Agency for Research on Cancer, liver cancer is the fourth most lethal form of cancer worldwide. Hepatocellular carcinoma (HCC), the most common form of liver cancer, occurs prevalently in people with obesity and in men.
In fact, HCC incidence is almost twice as common in men than in women and it is the second-leading cause of cancer-related mortality in men. Despite its strong prevalence among men, the molecular factors underlying this gender disparity are still largely unknown.
In order to shed light into this issue, a group of Spanish researchers investigated the relationship between adiponectin, a hormone produced in the adipose (fat) tissue, sex hormones, and liver cancer development. This study was recently published in the Journal of Experimental Medicine.
The researchers were interested in the hormone adiponectin because its levels in the blood decrease in men but not women after puberty and are known to be lower in people with type 2 diabetes and obesity.
As Dr. Sabio, the leader of the study, explained in a press release, these "are precisely the populations with higher rates of liver cancer." This observation prompted the researchers to investigate whether adiponectin was connected with liver cancer development and whether the difference in circulating levels of adiponectin in men and women could explain the difference in liver cancer incidence between the sexes. 
High adiponectin levels in women protect them from liver cancer
The study confirmed that adiponectin levels are higher in women than in men. This result was also observed in mice, where in addition, the researchers were able to demonstrate that when female mice produced no adiponectin, they developed HCC at the same rate as male mice. These results suggest that the higher adiponectin-levels protects women from HCC.
Next, the researchers explored why adiponectin levels were different between men and women. They found that the enzyme JNK, an important protein that regulates liver metabolism, regulated adiponectin blood levels in both mouse and rat models and was, in turn, regulated by testosterone. Several experiments in cells, mice, and rats indicated that high testosterone levels led to high JNK activity, which inhibits the release of adiponectin into the blood.
Altogether, the results of this study reveal two main things:
There is a molecular connection between the adipose tissue (adiponectin and JNK) and liver cancer
The reason why liver cancer occurs more frequently in men than in women may be due to adiponectin levels, which are regulated by testosterone.
To conclude, Dr. Sabio explained that, in the future, these results could lead to "open routes to combating a cancer [HCC] for which there is currently no treatment. One approach would be to use adiponectin itself, while another option is metformin, a drug used to treat diabetes that targets the same anticancer protein as adiponectin."
Written by Maria Isabel Acosta Lopez, PhD, Medical Writer
References:
Adiponectin accounts for gender differences in hepatocellular carcinoma incidence. (2019). http://doi.org/10.1084/jem.20181288
IOS Press. (2019, February 21). Adiponectin, the hormone that protects women against liver cancer. EurekAlert! Retrieved April 3, 2019 from https://www.eurekalert.org/pub_releases/2019-04/cndi-ath032719.php