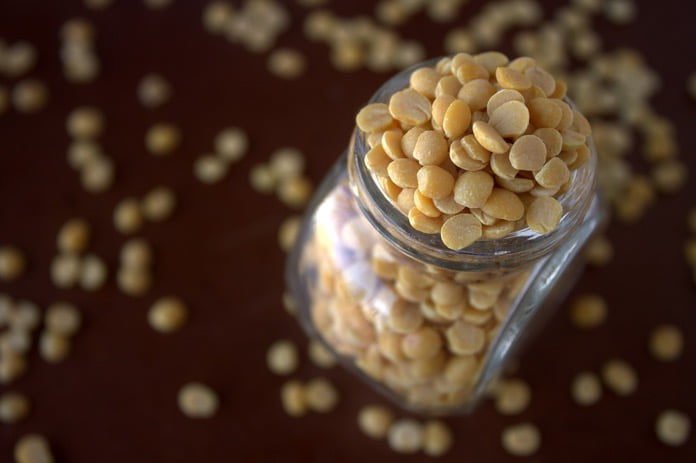 Researchers investigated whether replacing carbohydrates from white rice and potatoes with lentils lowered blood glucose levels after a meal.
Methods to control blood sugar levels have been receiving a lot of attention due to its importance in treating and preventing type 2 diabetes. Drastic changes and high peaks in blood glucose levels strain the body's ability to produce insulin. Insulin is responsible for bringing blood glucose down to normal levels, and its production is altered in diabetes. Thus, glycemic control is the aim of dietary interventions in the treatment of type 2 diabetes.
Glycemic index and blood glucose
The glycemic index (GI) for foods measures a food's ability to affect blood glucose levels after consumption. Foods with a high glycemic index, like potatoes and white rice, create a spike in the blood glucose levels after a meal. Foods with a low glycemic index, like seeds and legumes,  have little effect on blood glucose levels.
Previous studies have shown that eating foods in the "pulse" category (beans, peas, lentils) is associated with a long-term glycemic control. Lentil is a type of pulse that has slowly digesting starch, low hydrolysis rate, high protein, and a lower predicted glycemic index among other pulses such as chickpeas.
Canadian researchers investigated how post-meal blood glucose would change if a portion of high-glycemic foods, such as potatoes and white rice, were replaced with lentils. Their findings were recently published in Journal of Nutrition.
For the study, they only replaced half the serving of potatoes and white rice with lentils to make sure the amounts of lentils consumed were realistic. They recruited two groups of 24 healthy adult volunteers in the study. They split the participants into potato and rice groups. The participants attended five three-hour morning study visits, where they consumed the study meals. The meals consisted of white rice only, potatoes only, white rice + lentils, and potatoes + lentils. They used three types of lentils: large green, small green, and split red. The researchers took blood samples to analyze the glucose and insulin levels.
Lentils lowered post-meal blood glucose and insulin
The results showed that replacing half of the rice and potatoes with lentils resulted in lowered post-meal blood glucose. This was true for all three types of lentils. The relative glycemic response was lowered by around 20% for rice + lentils, and 35% for potato + lentils when compared with each carbohydrate alone. Plasma insulin levels were lowered only in the potato + lentil.
The authors could not find the biomechanical explanation for how lentil consumption lowered post-meal blood glucose, but it was definitely not due to excessive insulin production.
Overall, the study found that replacing a portion of high-glycemic foods such as white rice and potatoes with a low-glycemic pulse such as lentils is effective in controlling blood glucose levels after a meal. This finding can help control blood sugar levels for those with diabetes. It can also help in preventing diabetes development by controlling insulin production in the long-term. The researchers suggest that future studies could repeat the study on subjects with diabetes to see if the ratio of carbohydrate replacement is also effective in the diabetic population.
Written by Alena Kim, HBSc
Reference: Moravek, D., Duncan, A. M., Vandersluis, L. B., Turkstra, S. J., Rogers, E. J., Wilson, J. M., Hawke, A., Ramdath, D. D. (2018). Carbohydrate Replacement of Rice or Potato with Lentils Reduces the Postprandial Glycemic Response in Healthy Adults in an Acute, Randomized, Crossover Trial. The Journal of Nutrition, (148), 535-541. doi: https://doi.org/10.1093/jn/nxy018.