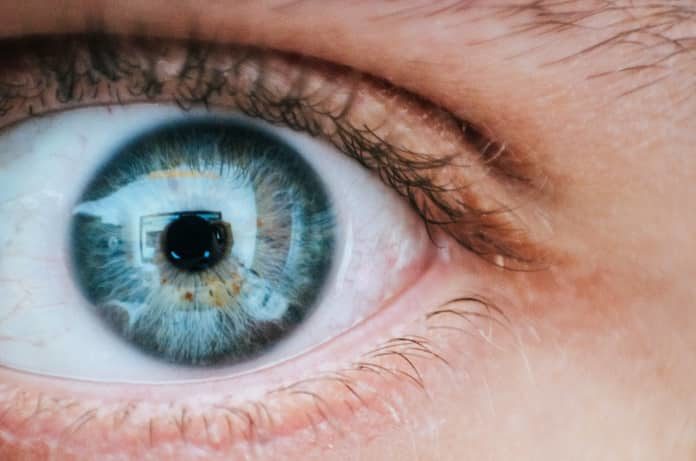 Un grupo de investigadores en Corea presenta sus encuentros en investigación en las lentes de contacto inteligentes suaves puestos que tengan capaz de control real de niveles glucosas en lágrimas.
Electrónicos puestos son aparatos que puedan estar usados o están en contacto con el cuerpo humano para controlar muy cerca las actividades de un individuo todo el tiempo, sin interrumpir o limitar los movimientos del usuario. Ejemplos de puesto de atención medicas son pulseras inteligentes, anteojos inteligentes, e-piel, exoesqueletos robóticos. Hace poco, lentes de contactos inteligentes con electrónicos enterrados han recibido atención considerable.
Investigación seria y desarrollo en sistemas puestos para el control de atención medica está siguiendo adelante minimizando la talla de aparatos puestos, mediar más señales vitales, y enviar datos fiables por el internet. Para hacer el usuario cómodo, electrónicos puestos pueden estar fabricados en filmes ultra finas transparentes y flexibles y puestos en el cuerpo de humano.
Dar la cuenta a lentes de contacto inteligentes, sin embargo, todavía está presentado con muchos retos. El uso de materiales opaques para censores, antenas, el circuito integrado podría bloquear la visión del usuario. La incompatibilidad entre los electrónicos rígidos y duros y lentes suaves puede causar mucho daño a la córnea o parpado. Los contactos inteligentes necesitaran ser más transparente y suave, para que puedan estar seguros, y fácil para usar.
Para lograr estos objetivos, un grupo de investigadores de Corea del Sur utilizó un enfoque de modelado rápido, tecnología de fotolitografía y una técnica de metalización por evaporación para incrustar un sensor de glucosa, un píxel LED, un circuito rectificador y una antena en una lente inteligente híbrida mecánica ajustable. La lente de contacto está hecha de elastómero suave y altamente transparente, que se compone de una isla reforzada mecánicamente para ubicar componentes electrónicos discretos, y una junta elástica para ubicar una antena flexible y electrodos interconectados.
Esta lente de contacto inteligente nanoestructurada funciona de forma fiable en una solución de lágrima artificial incluso bajo deformaciones mecánicas, y puede responder a los cambios del nivel de glucosa y mostrar simultáneamente la información de detección a través del píxel del LED. Los investigadores también probaron su lente de contacto inteligente en un ojo de conejo. Pudieron monitorear el cambio del nivel de glucosa de forma inalámbrica sin causar ningún daño al sujeto de la prueba. Los investigadores publicaron recientemente sus resultados en Science Advances.
Este estudio emocionante abre nuevas puertas para remodelar el futuro de las lentes de contacto inteligentes para una monitorización de la salud cómoda no invasiva y de ojos humanos y lágrimas. Este avance puede ser útil para las personas con diabetes y diabetes temprana, en reemplazo de las pruebas de glucosa en sangre con punción digital invasiva convencional.
Escrito de: Man-tik Choy, Ph.D
Traducido: Danielle Dinally
Cita de Referencia:  Park, J.H., et al. 2018. Soft, smart contact lenses with integrations of wireless circuits, glucose sensors, and displays. Science Advances, 4(1), eaap9841. DOI 10.1126/sciadv.aap9841.