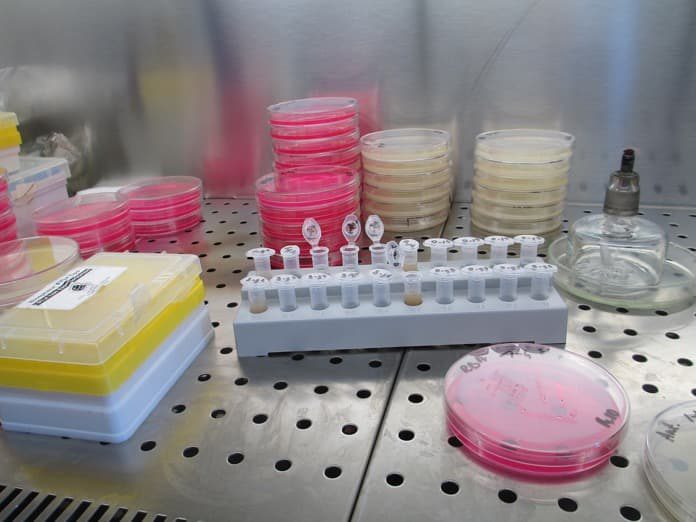 A ground-breaking research study has shown the utility of lab-grown pieces of gastrointestinal cancer in predicting outcomes in on-going clinical trials.
Pharmaceutical companies worldwide spend billions of dollars on pre-clinical and clinical trials. Unfortunately, despite careful and painstaking research conducted at the preclinical level, the vast majority of pre-clinical leads are abandoned at some stage of clinical research. Since each patient's tumor is different in terms of genetic makeup, a drug working for one patient may not work for another. Given the long-drawn nature of clinical trials, patients are often gambling their survival on one of the many clinical trials that could eventually fail.
What if there was a method to quickly predict the outcome of the clinical trial with a short parallel lab study? What if you could conduct simultaneous mock clinical trials on patient-derived biopsies and weed out the drug candidates that are guaranteed not to benefit patients? This feat was achieved by a team of investigators from the UK, who tested the effectiveness of multiple drug combinations on lab-grown tumor chunks (patient-derived organoids) established from gastrointestinal cancer patients who are being treated with the exact same combination of drugs in concurrent clinical trials. The results were recently published in Science.
Lab-Grown Cancer Organoids
Simply put, these organoids are three-dimensional tumor pieces that can be propagated in culture dishes, and resemble actual tumors in terms of their morphology and genetic makeup. This provides researchers with a unique tool to test novel drugs within patient-derived organoids. It also allows them to arrive at pre-determined rational decisions regarding the regimen of drugs that should be administered to the gastrointestinal cancer patients from which these organoids were derived.
What is remarkable is that over the course of cancer growth or remission, the lab-grown cancer organoids maintained a striking resemblance to the actual gastrointestinal cancer growing within patients. For instance, the aberrations they observed in genes and proteins in patients' tumors during different time-points along clinical progression were also mimicked in lab-grown organoids over time.
Similarly, the genetic and molecular composition of these organoids has mimicked the makeup of gastrointestinal cancer at different anatomical locations. For instance, the micro-anatomy and the molecular landscape of any organoid derived from cancer cells that have spread to a particular organ exhibited a genetic composition that was almost identical to the tumor growing within the same organ. That is a liver organoid resembled the tumor propagating in the liver and ones derived from colon similarly resembled cancer growing within the colon.
Organoid Response Predicts Tumour Response
A crowning feat of this study was the fact that the response of these gastrointestinal cancer organoids to anti-cancer drugs was remarkably similar to that observed within patients. They used data from 110 biopsies taken from 71 patients enrolled in three clinical trials. In 100% of cases, a drug that did not benefit the patient in the clinic did not have any effect on the organoid as well. Furthermore, in almost 90% of cases, a drug that worked on the organoids also benefitted the patients. It was particularly impressive that the acquired resistance to the drug Regorafenib in gastrointestinal cancer patients was also mimicked by these organoids propagated in mice.
A Unique Tool That Could Cut Down Costs of Clinical Trials
In the era of personalized medicine, where drugs are being tailored according to the individual molecular characteristics of cancers, this technology provides a unique tool to test vulnerabilities of gastrointestinal cancer within a particular patient. In fact, in this study, the gastrointestinal cancer organoids maintained the inter-patient genetic variability that is observed in the patient population.
Overall, this technology, with further research and development, could be an important weapon in our arsenal providing the ability to conduct parallel pre-clinical studies with clinical trials. If implemented correctly, such studies could aid in the development of strategies that not only help patients but would also cut down the hefty cost of conducting clinical trials.
Written by Vinayak Khattar, Ph.D., M.B.A.
Reference: Vlachogiannis, Georgios, et al. "Patient-derived organoids model treatment response of metastatic gastrointestinal cancers." Science 359.6378 (2018): 920-926.