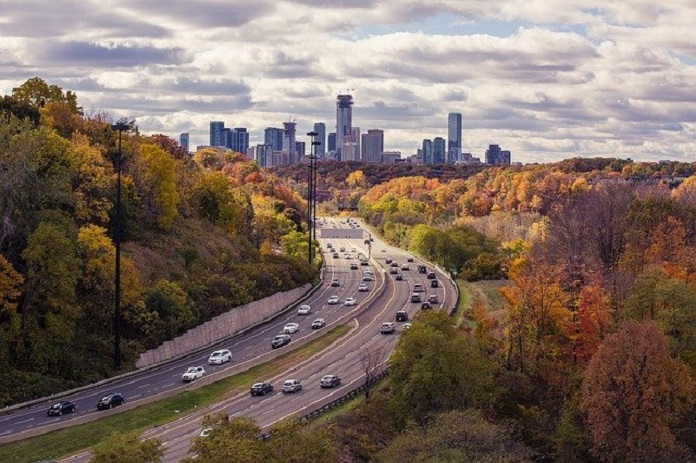 A new study investigates the link between air pollution and brain health by investigating the effects of in proximity to major roads.
Air pollution is a growing problem around the world as various industries produce increasing amounts of carbon dioxide, methane, and other pollutants. These pollutants have detrimental effects on climate change, air quality, and ecosystems. Air pollution can be damaging to human health as, among other things, it can trigger the development of respiratory diseases.
In addition to the known consequences, researchers are interested in determining whether air pollution is associated with neurological disorders, such as Alzheimer's disease, dementia, Parkinson's disease, and multiple sclerosis. Neurological disorders are some of the most prevalent disabilities and many do not have a cure A Canadian study published in the journal Environmental Health examined the relationship between air pollution and brain health. 
Researchers at the University of British Columbia examined a population of 678,000 adults between the ages of 45 and 84 living in Vancouver, Canada between January 1994 and December 1998. They looked at their proximity to major roads and highways, which are a significant source of air pollution. They then followed up with the group between January 1999 and December 2003 to see whether they were diagnosed with dementia, Alzheimer's disease, Parkinson's disease, or multiple sclerosis.
The researchers found that living within 50 metres of a major road was linked to an increased risk of dementia, Parkinson's disease, Alzheimer's, and multiple sclerosis.  Additionally, living within 150 metres of a highway was associated with an increased risk of all these conditions. The association is believed to be caused by an increased level of air pollution.
The researchers also found that the presence of green space appeared to be protective against these negative effects. According to the lead author of the study Weiran Yuchi, "green spaces appear to have some protective effects in reducing the risk of developing one or more of these disorders. More research is needed, but our findings do suggest that urban planning efforts to increase accessibility to green spaces and to reduce motor vehicle traffic would be beneficial for neurological health."
The results of this study suggest that there could potentially be an association between proximity to major roadways and neurological disorders. More research is needed to determine the strength of this relationship, and what preventive measures might successfully mitigate this risk.
Written by Avery Bisbee
References:
Yuchi, W., Davies, H., Tamburic, L., & Brauer, M. (2020). Road proximity, air pollution, noise, green space and neurologic disease incidence: a population-based cohort study. Environmental Health, 19(8). doi: 10.1186/s12940-020-0565-4
Jiang, X.-Q., Mei, X.-D., & Feng, D. (2016). Air pollution and chronic airway diseases: what should people know and do? Journal of Thoracic Disease, 8(1), 31–40. doi: 10.3978/j.issn.2072-1439.2015.11.50
Living near major roads linked to risk of dementia, Parkinson's, Alzheimer's and MS. (2020, January 23). Retrieved January 27, 2020, from https://www.eurekalert.org/pub_releases/2020-01/uobc-lnm012320.php
Image by Free-Photos from Pixabay