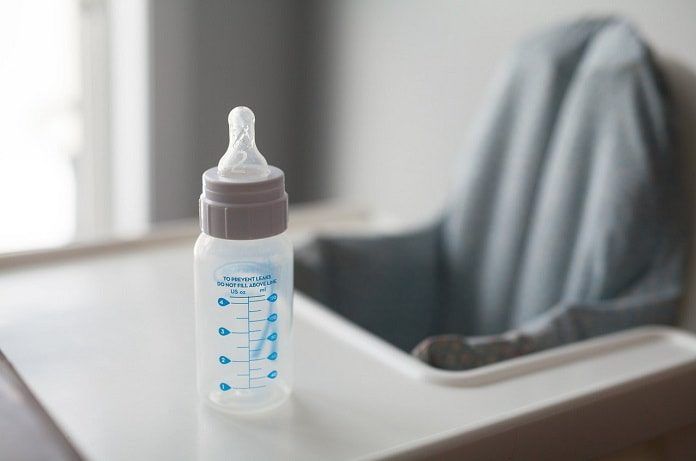 A novel study published in the American Journal of Clinical Nutrition investigated the plausible relationships between infant feeding methods (breastfeeding and formula feeding), patterns of growth, and future obesity risk from 0-7 months of age.
Prior research studies have established that a high body mass index (BMI) and increased rate of weight gain during infancy is linked to eventual obesity. However, little research has been dedicated to studying the differences between body composition and growth patterns among different infant feeding methods such as formula feeding and breastfeeding. This information is crucial as it could be indicative of future obesity risk.
Researchers sought to determine whether a significant association between infant feeding method during the first seven months of life (formula versus breastfeeding) and future obesity risk exists. They published their results in the American Journal of Nutrition.
The researchers conducted their statistical analyses using data collected from a previously conducted randomized controlled trial regarding maternal vitamin D supplementation. In total, 276 out of 460 participants were included in this analysis. Participants (mother and infant pairs) were recruited from American hospitals and an American nursery in South Carolina. Follow-up study visits took place at one, four, and seven months of age. During these visits, body composition measurements such as BMI were taken. This study was unique in that it was a relatively large, longitudinal study (measurements were taken repeatedly over time) and it compared weight gain in terms of fat and lean mass gained between infants who were breastfed or formula-fed.
As hypothesized by the researchers, body composition measures varied between the breastfed and formula-fed infants when measured at seven months, the formula-fed infants had comparatively higher BMIs. Notably, the excess weight gained by the formula-fed infants could be nearly entirely attributed to these infants gaining 303g more lean mass, weight gain attributed to fat mass did not differ significantly between infant feeding groups.
While it was recorded that formula-fed infants gained weight at a more rapid pace over seven months than their breastfed counterparts, this excess weight was lean mass. Though the results of other studies have documented and supported the association between infant feeding (formula-fed infants specifically), a higher BMI, and increased future obesity risk, this study deduced that this increased infant-feeding-related obesity risk could not be explained by differential fat gains in infancy.
Written by Melissa Booker
Reference: Bell KA, Wagner CL, Feldman HA, Shypailo RJ, Belfort MB. Associations of infant feeding with trajectories of body composition and growth. The American Journal of Clinical Nutrition. 2017 Jun 28. doi: 10.3945/ajcn.116.151126.