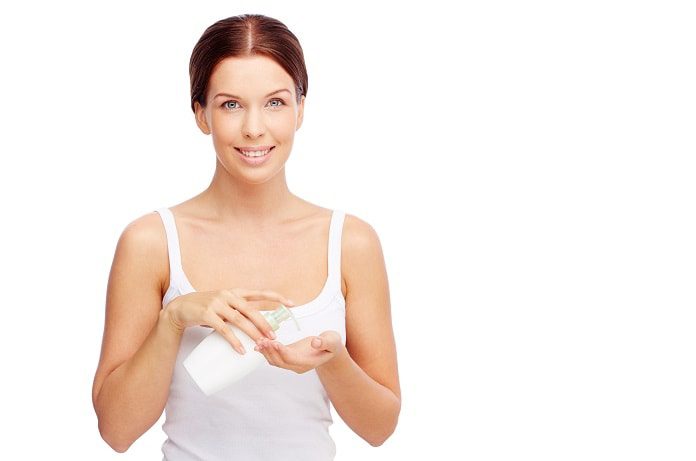 Researchers assess the presence of allergens in hypoallergenic moisturizers and those with other marketing claims.
Dermatologists are often asked for recommendations for good moisturizers. The use of moisturizers is important to maintaining skin health and preventing many skin conditions, including atopic dermatitis. As a result, many patients ask their dermatologists which moisturizers are the best for their skin. However, only a few commercial moisturizers, especially hypoallergenic moisturizers, have been analyzed for the presence of allergens and other irritants.
Xu and colleagues published a new study in JAMA Dermatology in which they assessed the allergenic profile of the best-selling commercial moisturizers. They chose the 100 best-selling general moisturizers across each of three major online retailers, Target, Walmart, and Amazon.  These moisturizers were not specifically oriented to a particular region of the body (e.g. face, hands) and some contained sunscreen. After eliminating duplicates, the researchers came up with a list of 174 unique products, which they then analyzed for price per ounce, special labels used for marketing (e.g. "dermatologist recommended" or "noncomedogenic"), product reviews, and ingredients lists.
The researchers found that the median price per ounce was $0.59, with a large range between $0.10 and $9.51 per ounce. Products that claimed to be "phthalate-free" or "dermatologist recommended" tended to be more expensive. Whether a product was a lotion, butter, cream, or oil also affected the price. Most products contained at least some marketing claims, such as "hypoallergenic", "clinically proven", and "dermatologist recommended". Most products had at least one allergen, with some moisturizers having as many as five allergens or more. For those claiming to be "hypoallergenic moisturizers", the majority contained at least one ingredient classified as an allergen, and for those claiming to be "fragrance-free", almost half had at least one fragrance ingredient. Natural products tended to have the fewest allergens, but not all are effective.
Many product label claims are not actually tested, or at least not tested in a standardized way. Xu and colleagues showed that most products contain at least some allergens, and in particular they frequently contain fragrances. Individuals who want to avoid allergens in moisturizers should focus on natural oils and shea butter, although the effectiveness of these for reducing skin irritation is not well tested. Vaseline petroleum jelly and Aveeno eczema therapy cream are both also allergen-free.  Dermatologists will have to weigh the risk of allergenicity and irritancy, with affordability, availability, and consumer preferences.
Written by C. I. Villamil
Reference:
Xu et al. 2017. JAMA Dermatology. Consumer preferences, product characteristics, and potentially allergenic ingredients in best-selling moisturizers.