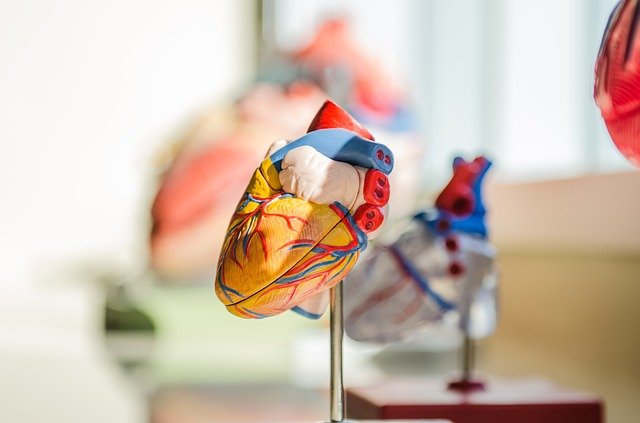 A career in medicine can be challenging but can be rewarding and fulfilling at the same time. It gives you a chance and platform to help people by alleviating their pains and symptoms through medical care.
While learning in medical school can be a lengthy and daunting process, having the passion and great dedication for this line of work can significantly boost your chances of having a long and successful career.
If you'd like to take on a career in medicine, there are certain steps you have to take, and getting into a good medical school is part of it. Like any other profession, getting proper education is a must. Since this field requires intensive knowledge and technical training, you must have the drive and will to keep learning. To learn more, you can check out this recommended reading.
That said, here are some tips on how you can boost your chances of getting admitted into top medical schools.
Getting Research Experience
Showing that you have adequate research experience can help increase your chances of admission to a top medical school. To help you start, you can choose a project that involves a subject or medical specialty and discipline that you're passionate about. For instance, looking into breast cancer can be ideal if you're leaning towards being an oncologist.
Conducting research allows you to highlight your interest in medicine and, more so, in the field you'd like to branch to. In addition to that, this can also help you acquire skills like decision-making, critical thinking, observation, communication, and data collection and analysis in the field or discipline you're interested in. Besides that, the entire research process could also enhance your passion for the medical specialty of your choosing, making you more passionate and dedicated to your work.
Acquire Leadership Skills
Having good leadership skills in your belt can also help increase your chances of getting admitted into a coveted medical school. This is because it would show that as a physician, you wouldn't only excel in the technical applications of what medical school will teach you, or in terms of offering your patients the required care, but that you can also solve conflicts at work and motivate your colleagues to operate and work cohesively. Moreover, demonstrating the ability to lead can help in setting you apart from other applicants.
That said, there are several things you could do to exhibit your leadership skills. For instance, you could head a research project on a certain medical discipline or subject you're interested in. You can exercise your leadership skills by delegating tasks to your team members while guiding them towards the expected research output.
Also, you could consider leading a community project that aims to offer medical help and assistance to the people in the area you live in. For example, if your community has a number of individuals diagnosed with diabetes, you could develop and head an organization or team that can educate the locals on the illness, preventive measures, and disease management tips.
Demonstrate Interest In Extracurricular Activities
Interestingly, showing your interest in extracurricular activities could make you unique. This is because these activities may indicate that you're well-rounded, and you have something outside work to keep you grounded. These activities can also show your strengths in various aspects of your life, and can even show your dedication and commitment to a purpose.
That said, you can consider joining a club, volunteering at a health facility, learning a new language, taking up a new hobby, or engaging in sports.
Aside from helping boost your application, engaging in extracurricular activities also allows you to widen your social circle, helping you meet individuals who can write recommendation letters for you. These letters are important and are often required in medical school applications because they give your interviews more insight and depth into who you are as an individual and a potential candidate.
Conclusion
Admission into a prestigious medical school might not be easy, especially due to high competition. For this reason, it may take more than good grades and academic records to get into some of these institutions. That said, this article suggested some things that you can do to increase your chances of admission. These include getting research experience, acquiring leadership skills, and demonstrating interest in extracurricular activities.
But remember, getting into a good, prestigious medical school isn't the goal. Getting into one of them is just the beginning of your medical career journey. While you can be certain that you'll receive excellent training and get more exposure and job opportunities, your dedication and passion for this profession can still be one of the keys to having a successful and rewarding medical career.
Image by StockSnap from Pixabay 
---
The editorial staff of Medical News Bulletin had no role in the preparation of this post. The views and opinions expressed in this sponsored post are those of the advertiser and do not reflect those of Medical News Bulletin. Medical News Bulletin does not accept liability for any loss or damages caused by the use of any products or services, nor do we endorse any products, services, or links in our Sponsored Articles.