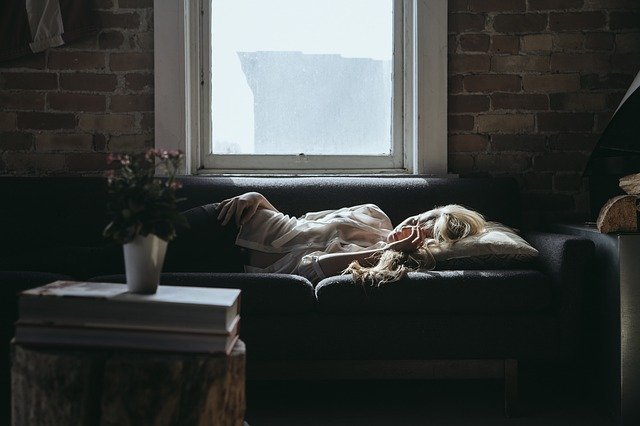 Researchers investigated whether lemborexant for insomnia is effective in promoting and maintaining sleep in older adults.
Current therapies for insomnia include cognitive behavioral therapy and medical treatment such as benzodiazepines. However, these treatments are not always effective at promoting and maintaining sleep. A potential treatment for insomnia is a dual orexin receptor antagonist – lemborexant, which could provide an alternative choice for the treatment of insomnia.
In a recent study, researchers investigated the effectiveness of lemborexant for insomnia and compared it with a treatment of placebo and zolpidem tartrate. The results of the study were published in the Journal of the American Medical Association. This large-scale study was conducted at sixty-seven locations across North America and Europe. Participants were 55 years and older with insomnia and issues with initiating or maintaining sleep. Sleep history, a sleep diary, and polysomnography were obtained as part of the study, and after the initial screening, a randomized double-blinded study was carried out where neither the researchers nor the participants knew which treatment was given to each group. Over one thousand participants were involved in the study, who were assigned to receive either lemborexant (5mg), lemborexant (10mg), placebo, or zolpidem tartrate.
The study revealed that lemborexant for insomnia is beneficial in both initiating and maintaining sleep, which included the second part of the night. Lemborexant positively enhanced latent and persistent sleep and also, improved sleep maintenance as compared with placebo and zolpidem tartrate. Additionally, the treatment of lemborexant was well tolerated for one month. It is important to note that the long-term side effects of lemborexant have not been identified, as the study period was for one month only.
The research study demonstrated that lemborexant was effective in promoting and maintaining sleep in older adults. The results of the treatment were efficient and tolerated for one month. These positive outcomes support further research into the use of lemborexant for treating insomnia.
Written by Neha Ramjuttun
Reference: Rosenberg, R., Murphy, P., Zammit, G., Mayleben, D., Kumar, D., & Dhadda, S. et al. (2019). Comparison of Lemborexant With Placebo and Zolpidem Tartrate Extended Release for the Treatment of Older Adults With Insomnia Disorder. JAMA Network Open, 2(12), e1918254. doi: 10.1001/jamanetworkopen.2019.18254
Image by Free-Photos from Pixabay