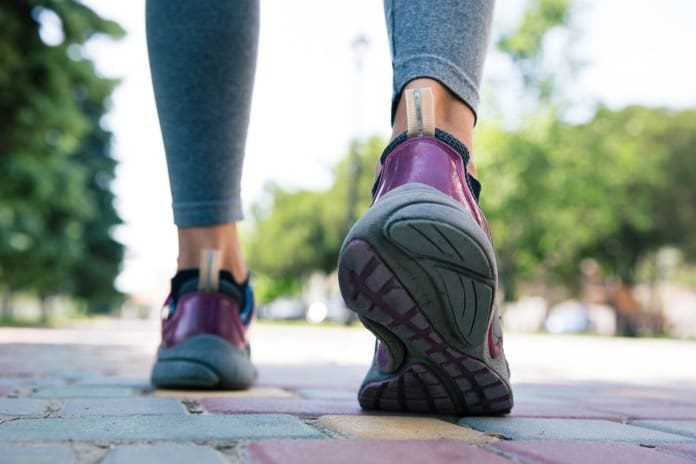 Rheumatoid arthritis is a chronic autoimmune disorder that leads to progressive functional impairment. Researchers in Japan assessed factors affecting overall walking ability.
Rheumatoid arthritis is a progressive condition in which the body's immune system mistakenly attacks the joints causing the surrounding tissue to swell and become improperly lubricated. Over time, the cartilage and bone can become damaged, restricting movement and causing pain. It is estimated that nearly 2 million Americans are living with rheumatoid arthritis.
To date, there is no cure for rheumatoid arthritis. While there are medicines to limit joint damage, it is also recommended that people with rheumatoid arthritis take breaks, do stretches, and alter the way work is done to minimize the stress placed on joints. For example, standing with your feet slightly apart or putting your feet on a small footrest when sitting for long periods of time. Since the joints can get stiff, doctors often recommend getting up and moving around. Unfortunately, rheumatoid arthritis can also affect one's ability to walk.
Researchers from Japan state that few studies have outlined how walking is affected exactly. Using the Health Assessment Questionnaire (HAQ) disability index, the research team assessed the degree of functional walking impairment for 318 women with rheumatoid arthritis correlated with stride length, walking speed, knee extension and walking cadence.
They found that stride length, walking speed, and good knee extension were strongly correlated with walking ability while cadence was only weakly associated with overall walking function. They hope that this study will help create and implement physical therapy strategies to maintain walking ability in patients with rheumatoid arthritis.
Written by Debra A. Kellen, PhD
References:
(1) Morita, Y., Ito, H., Torii, M., Hanai, A., Furu, M., Hashimoto, M., … & Matsuda, S. (2018). Factors affecting walking ability in female patients with rheumatoid arthritis. PLoS one, 13(3), e0195059. https://doi. org/10.1371/journal.pone.0195059
(2) https://www.arthritis.org