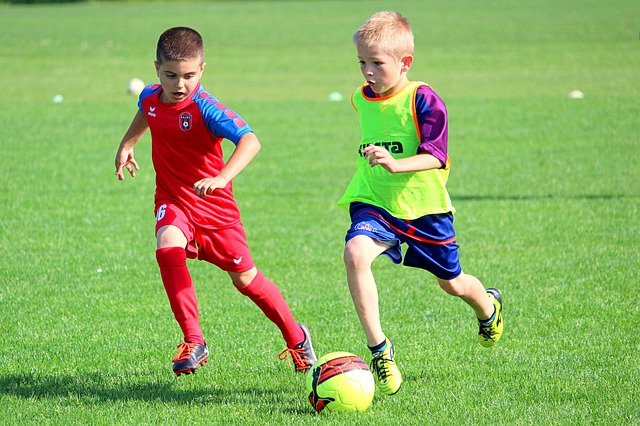 Researchers from the University of South Florida, U.S analyzed the risk of concussion in children who played sports.
Sports-related injuries are a common occurrence
Among the different sports injuries, concussion (temporary unconsciousness due to head trauma) is a serious health issue. Concussion in children can have long-term health consequences in brain development.  However, very little is known about its impact and management amongst the general public. Researchers from the University of South Florida investigated concussion in children, the results were published in PLOS One.
The research involved over 1500 athletes aged between 5-11 years, who played football, soccer, or baseball at an athletic centre in Florida. Injuries caused by recreational sports, which required medical consultation, and restricted further participation of the athlete were included in the analysis. An online tool, High school Reporting Information Online (RIO) and the Ipad-administered Pediatric Concussion Tool by ImPACT Applications Inc. were used in this study.
Concussion – the leading sports injury
The study found that almost half of the injuries in these children were concussions, mostly occurring in children who played football. Other injuries include fractures and ligament sprains. Boys were injured more often than girls. Most of these injuries occurred due to colliding with another athlete; other injuries occurred due to contact with playing apparatus/surfaces. The chances of injury reduced with increasing age. More than half of the injured children returned to play within 10-21 days and none required surgery.
In this novel study, the researchers used reliable tools like RIO and ImPACT to analyze concussion in children. They highly recommended certified athletic trainers in sports to better manage concussions and other injuries. However, the study was limited to a single facility and few sports. It did not include data about their families, or their knowledge and attitude towards sports.
One of the researchers states, "To date, research on sports injuries has largely been focused on high school and collegiate athletes. For child athletes, many sports/recreational activities are not organized for reporting injuries, so almost no data for this group have been collected. No effective prevention strategies can be properly developed without the knowledge of the mechanisms related to these injuries including concussions."
Prevention of concussion in children
This study demonstrates that concussion is a common sports-related injury in children. Parents, trainers, and healthcare providers should be well educated to prevent and properly manage a concussion. Safe play techniques should be taught to children. Regular training sessions, adequate follow-up during their practice by the trainers, appropriate use of protective equipment, and consultation with a doctor are few other strategies that help manage this problem. Children should only return to playing sports after being cleared by a health professional.  Knowledge of concussion and other sports injury helps parents to deal with such incidents in their children effectively and encourage a confident attitude towards sports.
Written by Dr. Radhika Baitari, MS
References:
Liller KD, Morris B, Yang Y, Bubu OM, Perich B, Fillion J (2019) Injuries and concussions among young children, ages 5-11, playing sports in recreational leagues in Florida. PLoS ONE 14(5): e0216217. https://doi.org/10.1371/journal.pone.0216217 [Cited on 4 Jun. 2019].
EurekAlert!. (2019). Concussion is a leading cause of injury for children in recreational sports. [online] Available at: https://www.eurekalert.org/pub_releases/2019-06/uosf-cia060319.php [Cited on 4 Jun. 2019].
Image by <a href="https://pixabay.com/users/7721622-7721622/?utm_source=link-attribution&amp;utm_medium=referral&amp;utm_campaign=image&amp;utm_content=3828278″>7721622</a> from <a href="https://pixabay.com/?utm_source=link-attribution&amp;utm_medium=referral&amp;utm_campaign=image&amp;utm_content=3828278″>Pixabay</a>