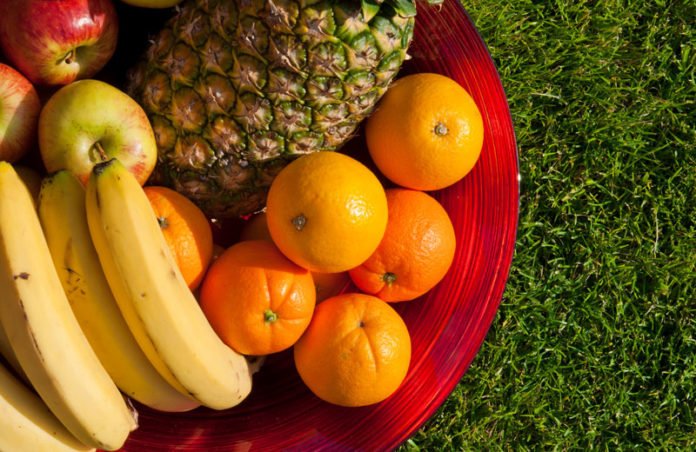 Habitual intakes of fruit-based flavonoids have been associated with decreased risk of heart disease in women. But is it the same for men?
"Eat your fruits and vegetables." It's a phrase that's been ingrained into our minds since we were young. Knowing that they're packed with vitamins and minerals, many of us continually strive to incorporate more fruits and vegetables into our meals to maintain a healthy diet. Many fruits and vegetables also contain flavonoids, a group of plant metabolites that offer us health benefits through their antioxidant, anti-inflammatory, and anti-viral effects, among their other advantages. Flavonoids can be further divided into six major subtypes. Two of these sub-types are flavanones and anthocyanins. Flavanones can be found in citrus fruits while anthocyanins can be found in red or blue fruits.
A previous study has found that habitual intakes of flavonoids from fruits, specifically flavanones and anthocyanins, are associated with decreased cardiovascular disease (CVD) risk in women. Researchers have also previously found that higher flavanone intake decreases risk for ischemic stroke, and higher anthocyanin intake decreases the risk of nonfatal myocardial infarction, more commonly known as heart attacks, in women. In men, however, the associations of increased fruit intake and CVD risk in are unknown.
Based on the findings from previous research, investigators hypothesized that in men, a higher habitual intake of anthocyanins would result in a reduced risk of heart attacks, and a higher habitual intake of flavanones would be associated with a reduced risk of ischemic stroke.
The study, published in the American Journal of Clinical Nutrition, examined a total of 43, 880 healthy men enrolled in the Health Professionals Follow-Up Study who had not been previously diagnosed with cardiovascular disease or cancer. During the 24 years of follow-up among these men, the participants reported 4046 cases of heart attacks and 1572 cases of stroke. Since 1986, the participants of this follow-up study also completed food frequency questionnaires every four years. The investigators used these questionnaires to collect dietary intake data from the participants, specifically for the intakes of flavanones and anthocyanins.
The researchers found that higher intakes of fruit-based flavonoids were associated with a lower risk of nonfatal heart attacks and ischemic stroke in men. More specifically, they found that higher anthocyanin intake was associated with a lower risk of nonfatal heart attack, and a higher flavanone intake was associated with a lower risk of ischemic stroke. The study also noted that the inverse associations between flavanone intake and risk for ischemic stroke was more pronounced in men 65 years or older, whereas the association between anthocyanin intake and risk for nonfatal heart attacks did not differ in younger or older men.
The findings of this study highlight the benefits of incorporating fruit-based flavonoids and anthocyanins into our diet. However, the researchers note that further studies are needed to confirm these associations.
Written By: Jessica Gelar, HBSc