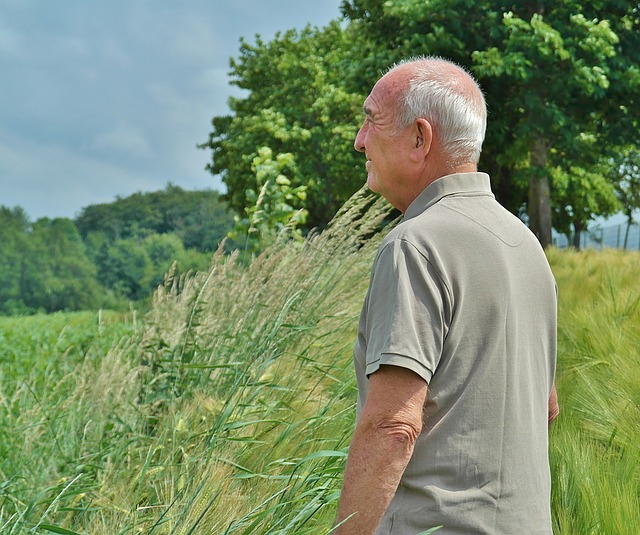 A study has shown that hearing loss can have physical, mental, and social impairments in older adults.
The gradual onset of hearing impairment, or presbycusis, occurs naturally with age. As humans, speaking and listening are one of our fundamental forms of communication and experiencing difficulty with hearing can lead older adults to feelings of depression, frustration, or even embarrassment. In addition, there is currently no method to reverse hearing loss.
In Japan, a team of researchers from the University of Tsukuba aimed to evaluate the associations between self-reported hearing loss and three areas of interest: outdoor activity limitations, psychological distress, and self-reported memory loss. A cross-sectional study was done using data from the 2016 Comprehensive Survey of Living Conditions in Japan. The study included over 100 000 older adults, with demographic features such as age, sex, smoking, alcohol consumption, education, and household information being taken into consideration.
Only 9% of participants reported having hearing loss. However, within this group, there was a higher prevalence of outdoor activity limitations, psychological stress, and memory loss compared to participants with no reported hearing loss. Factors like age and sex had no effect on these patterns.
In a press release, co-author Yoko Kabayashi stated, "hearing loss takes an enormous toll on older people in so many ways, physically and mentally, while limiting activities of daily living." Early identification and greater awareness are just a few of the things that can be done to help improve the quality of life in the aging population. Intervention may even help to reduce the risk of poor health outcomes.
Written by Stephanie Tsang, BHSc
References:
"Hearing Loss: A Common Problem for Older Adults." National Institute on Aging, U.S. Department of Health and Human Services, www.nia.nih.gov/health/hearing-loss-common-problem-older-adults.
Iwagami, Masao, et al. "Associations between Self-Reported Hearing Loss and Outdoor Activity Limitations, Psychological Distress and Self-Reported Memory Loss among Older People: Analysis of the 2016 Comprehensive Survey of Living Conditions in Japan." Geriatrics & Gerontology International, 2019, doi:10.1111/ggi.13708.
Yamashina, Naoko. "Hearing Loss Tied with Mental, Physical, and Social Ailments in Older People." EurekAlert!, www.eurekalert.org/pub_releases/2019-07/uot-hlt071919.php.
Image by RitaE from Pixabay