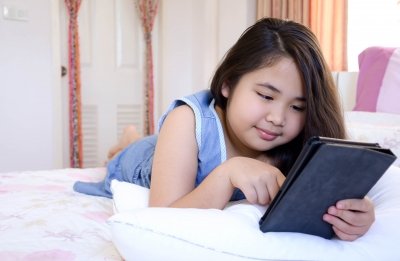 New study shows that building healthy habits in children can carry through to young adulthood.
The recommended level of physical activity for children is 60 minutes per day. Organized sports is one way many children participate in physical activity. However, studies have shown that approximately half of children who participate in organized sports will discontinue their participation during adolescence. TV viewing habits are largely blamed for the reductions in physical activity amongst children and adolescents. However, watching TV has also been suggested as a health risk behaviour independent of physical activity levels. A study published this month in the Journal of the American Medical Association Pediatrics reports on daily levels of physical activity in children and adolescents between the ages of 5 and 19 years.
The study assessed levels of physical activity, participation in organized sports, and TV viewing habits from childhood to young adulthood. The study revealed that the majority of children actually reduce physical activity levels as they get older; this was especially true for girls. Those who were consistently inactive did not participate in organized sports, while those who remained consistently active demonstrated reductions in TV watching habits, even though this group of participants already had a low-level of TV watching.
While the study revealed that children who are inactive tend to remain inactive, it also showed that children who were active, were consistently active into young adulthood. Interestingly, these active children who watched less television than the inactive children, also tended to reduce their TV viewing as they got older.
According to the study, participation in organized sports was not a factor in maintaining physical activity levels from childhood to young adulthood. However, the authors of the study suggest that participation in organised sports may be a positive way to build healthy habits in children and avoid the consistently inactive pattern.
Kwon, S, Janz, KF, Letuchy, EM, Burns, TL, Levy, SM. "Developmental Trajectories of Physical Activity, Sports, and Television Viewing During Childhood to Young Adulthood: Iowa Bone Development Study" JAMA Pediatrics 2015;169(7):666-672. doi:10.1001/jamapediatrics.2015.0327.
http://archpedi.jamanetwork.com/article.aspx?articleid=2293168
Image courtesy of yingyo at FreeDigitalPhotos.net
Written by Deborah Tallarigo, PhD