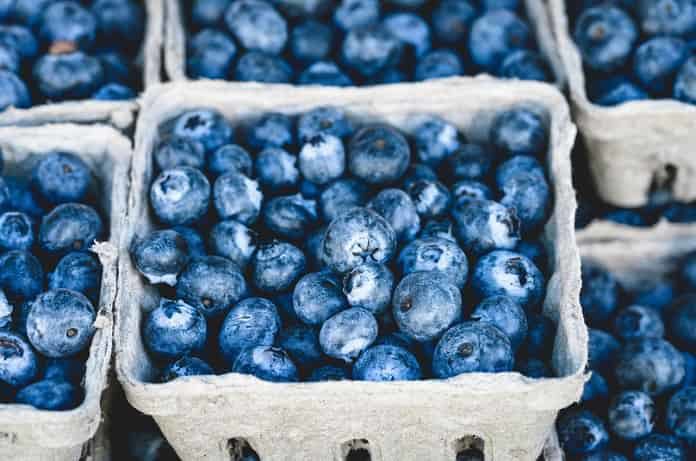 A recent study investigated whether a type of natural plant pigment known as anthocyanins can help reduce blood clot formation and therefore have protective effects against cardiovascular diseases.
Many people today are changing their attitude towards diet and now believe consuming natural foods like fruits and vegetables which are rich in bioactive constituents could potentially reduce the risk of cardiovascular diseases. Traditionally, drugs such as aspirin have been used as effective approaches to prevent blood clot formation (thrombosis) and complications of hardening and narrowing of the arteries (atherosclerosis).
However, with the perception of the general population changing towards a healthier diet, there has been an increase in the number of people believing that consumption of natural foods which contain bioactive compounds such as anthocyanins, can reduce the risk of cardiovascular diseases. Previous studies have shown that anthocyanins reduce platelet function. Platelets play a pivotal role in hemostasis, thrombosis, and atherosclerosis and excessive activation and aggregation of platelets have been linked to various cardiovascular diseases, making the ability of anthocyanins to attenuate platelet function significant in reducing the risk of cardiovascular diseases.
Anthocyanins are a group of water-soluble pigments which have been shown in various studies to possess a protective effect against cancer, diabetes, inflammation and cardiovascular diseases. Fruit and vegetables rich in anthocyanins include blueberries, blackberries, eggplant, and red cabbage. Studies have shown that the required dose at the physiological level to prevent cardiovascular diseases can be easily achieved through dietary intake. The two most abundant types of anthocyanins include cyanidin-3-glucoside (Cy-3-g) and delphinidin-3-glucoside (Dp-3-g).
A recent study by an international team of scientists published in the Journal of Nutrition aimed to investigate the effects of Cy-g-3 on platelet activation and thrombosis. They also explored whether anthocyanins affect collagen-induced glycoprotein signaling. Glycoprotein VI (GPVI) is a major platelet receptor that interacts with exposed collagen, a physiological platelet activator which contributes to the initial formation of blood clots. Previous studies have not investigated the underlying mechanisms for the collagen-induced GPVI signaling pathway.
Platelets were isolated from blood collected from healthy men and women, followed by incubation at different concentrations. Activation and aggregation of isolated platelets were analyzed in vitro. This was followed by evaluation of platelet activation and aggregation in whole blood under flow conditions in collagen-coated infusion chambers. Hemostasis and thrombosis were evaluated in 3-4-week-old male mice and the effect of Cy-3-g on collagen-induced human platelet activation and signaling in the GPVI pathway were assessed using a technique called the Western blot.
Researchers found that reduced platelet function was dose-dependent. At a lower Cy-3-g concentration, there was inhibition of human platelet adhesion and aggregation. However, at a much higher concentration, Cy-3-g inhibited collagen-induced platelet functions including activation and aggregation resulting in attenuated blood clot formation. When the Cy-3-g concentration was increased ten-fold down-regulation of the collagen-induced GPVI pathway and subsequent platelet activation was observed.
Overall, these results show the anthocyanin Cy-3-g inhibits human platelet functions including activation and aggregation, subsequent attenuated blood clot formation, and down-regulation of the collagen-induced GPVI signaling pathway. Therefore, this study provides evidence that there is indeed an association between anthocyanins and control of platelet function. This suggests that supplementation through natural foods rich in this particular anthocyanin, at the required dose, can potentially help reduce blood clot formation and have protective effects against cardiovascular diseases.
Written by Lacey Hizartzidis, PhD
Reference:
Yanling Yao, Yanqiu Chen, Reheman Adili, Thomas McKeown, Pingguo Chen, Guangheng Zhu, Dan Li, Wenhua Ling, Heyu Ni, and Yan Yang. Plant-based Food Cyanidin-3-Glucoside Modulates Human Platelet Glycoprotein VI Signaling and Inhibits Platelet Activation and Thrombus Formation. J. Nutr. jn245944; first published online August 30, 2017. doi:10.3945/jn.116.245944.