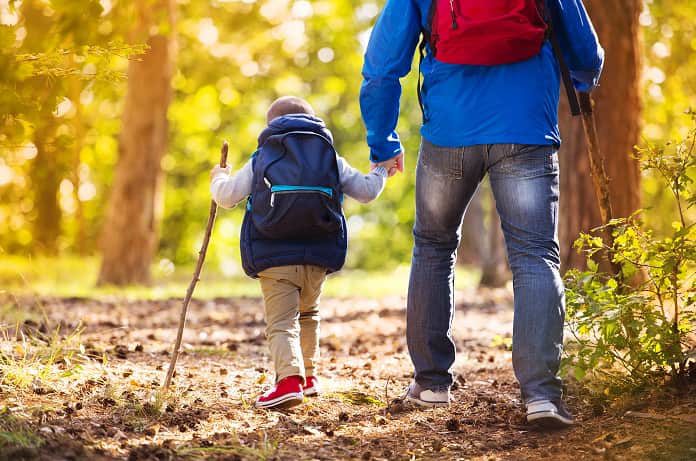 There has been growing interest in the health benefits of nature therapy. Researchers recently reviewed the scientific evidence for these benefits.
Poets and other writers have long expounded the spiritual and health benefits of nature. Now, there is increasing interest from clinical and scientific circles in whether there are quantifiable health benefits to going outdoors, especially as most people spend more and more of their life indoors. Many research studies have found benefits to stress relief and health outcomes from natural greenery, including a reduction in hypertension and improvements in immune function. However, Western doctors, in particular, are unlikely to recommend walking in nature, known as forest therapy, as part of ongoing therapy.
In Environmental Health and Preventive Medicine, Oh and colleagues published a review of various studies looking at the health benefits of nature therapy. Their final review included six randomized controlled trials that reported on both the psychological and physiological measures of health. The six studies included a total of 323 participants between 20 and 79 years of age and included both healthy participants and participants with a chronic disease. These studies were performed in China, Korea, and Sweden and applied forest therapy for a period of one day to eleven weeks.
Two of the studies reviewed by Oh and colleagues reported that forest therapy reduced blood pressure. One found that forest therapy improved immune function, while three found a reduction in inflammation after forest therapy. One of the studies also found that walking in the forest improved cardiovascular and pulmonary function to a greater degree than walking in an urban environment. Stress levels were also significantly reduced among individuals who took part in nature walking, but different studies showed contradictory results in regards to anxiety and depression.
These results all suggest that there are health benefits of nature therapy, including forest therapy and nature walking. Unfortunately, many of these studies failed to report statistical significance between groups, suggesting some of the differences may not be significant. These studies also relied on relatively small sample sizes and may be biased by participants who knew they were taking part in studies of the benefits of walking in nature. Future work will need to address the benefits of short versus long-term forest therapy and should include blinding participants to the nature of the study.
Written by C.I. Villamil
Reference: Oh, Byeongsang, et al. "Health and well-being benefits of spending time in forests: systematic review." Environmental Health and Preventive Medicine 22.1 (2017): 71.