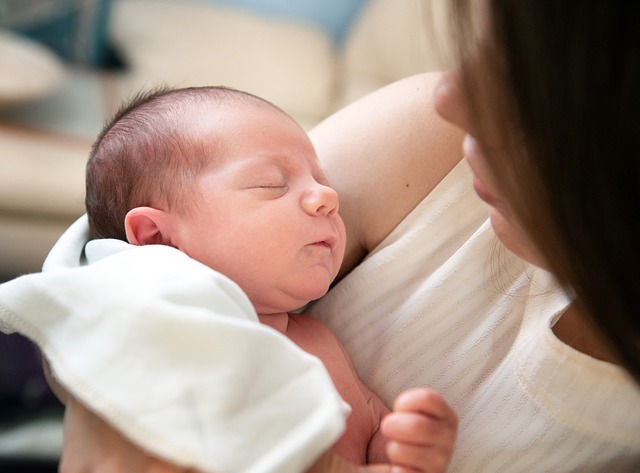 Hay muchos beneficios de lactancia materna. A adir a la lista, científicos ahora han investigado si lactancia materna ayuda a prevenir diabetes e hipertensión.
Lactancia materna tiene muchos beneficios de salud para la madre. Ayuda reajustar los cambios fisiológicos del embarazo. Mientras el embarazo eleva colesterol corporal total y niveles triglicéridos, leche materna, siendo rica en colesterol, moviliza almacenes gordos. Lactación consume 500 calóricas por día. En un recién reporte publicado en Jama Network Open, investigadores revisaron muchos estudios investigando los efectos positivos de lactancia materna en la prevención de diabetes e hipertensión, dos de los factores de riesgo evitables más comunes para enfermedad cardiovascular.
Investigadores recolectaron datos de varias base de datos electrónicas. Mujeres adultas que amamantaron por lo menos 12 meses fueron incluidas, con hipertensión y diabetes cómo resultados. Los cuatro estudios incluidos en este análisis general que investigaron lactancia materna y diabetes tuvieron un total de 206, 204 participantes, y los cinco estudios incluidos que investigaron lactancia materna e hipertensión tuvieron 2, 55, 271 participantes.
Lactancia materna reduce riesgo de diabetes e hipertensión
El análisis de estos estudios reveló que lactancia materna por más que un año fue asociado con un riesgo de reducción relativo de 30% para diabetes y 13% para hipertensión.
Reducir significativamente el riesgo de estos dos factores de riesgo prevenibles para la enfermedad cardiovascular, sugiere que la lactancia materna podría reducir el riesgo de desarrollar enfermedad cardiovascular. Educar a las madres sobre los beneficios de la lactancia materna, incluida la prevención de la diabetes y la hipertensión, es de suma importancia. Se puede incorporar fácilmente en la práctica clínica diaria para contribuir a la salud cardiovascular de las madres. En palabras de los autores, "El período prenatal y prenatal es una oportunidad importante para educar a las mujeres sobre las intervenciones de estilo de vida que pueden proteger su salud en el futuro. Además de la pérdida de peso, dejar de fumar y hacer ejercicio, también se debe recomendar la lactancia materna debido a sus beneficios para la madre."
Escrito de: Dr. Radhika Baitari, MS
Traducido de: Danielle Dinally (DD)
Cita de Referencia: Rameez, R., Sadana, D., Kaur, S., Ahmed, T., Patel, J., Khan, M., Misbah, S., Simonson, M., Riaz, H. and Ahmed, H. (2019). Association of Maternal Lactation with Diabetes and Hypertension. JAMA Network Open, 2(10), p.e1913401.