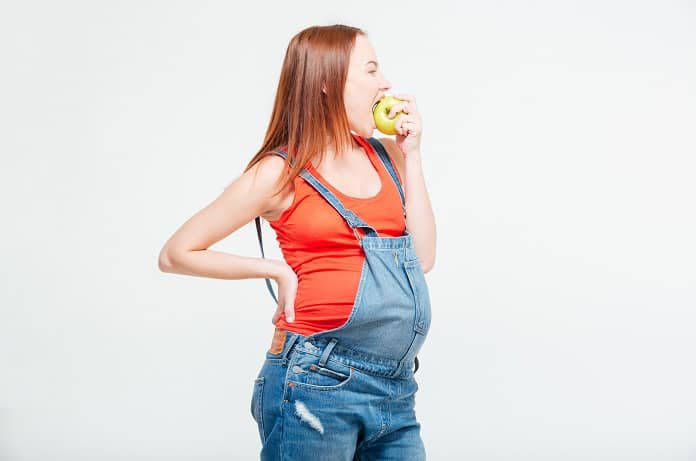 Researchers determine whether there is a higher risk of weight gain depending on a woman's BMI and if weight gain between pregnancies is an independent factor from gestational diabetes.
Being overweight during pregnancy is a risk factor for gestational diabetes mellitus (GDM), however, the underlying reason behind this is unclear. GDM refers to any degree of glucose intolerance due to the onset of pregnancy which can be treated using insulin or changes in diet. GDM occurs in approximately 7% of all pregnancies, which result in more than 200, 000 cases annually. While the primary causes of GDM are not fully understood, evidence from other studies suggests that body mass index (BMI) and gestational weight gain are risk factors. Weight gain between the first and second pregnancy was associated with an increased risk of GDM. For instance, one study suggested that interpregnancy weight change may be a result of BMI during the first pregnancy.
In this study published in the Public Library of Science, the researchers investigated the relationship between prepregnancy BMI changes from the first to second pregnancy and GDM in the second pregnancy. The study was an observational cohort that consisted of 24, 198 mothers from Norway, with their first and second pregnancy during 2006-2014. The data was obtained from the Medical Birth Registry of Norway and included women who had a BMI below 25  in their first pregnancy. Other data recorded were demographics, maternal health before and during pregnancy, complications during pregnancy and delivery, previous reproductive history, gestational weight gain in the second pregnancy, and maternal height and weight before conception.
The results showed that the risk of GDM in the second pregnancy increased as interpregnancy weight gain also increased between the first and second pregnancy. Additionally, it was found that the weight increase had a higher association with women who had a BMI of less than 25 in their first pregnancy. More importantly, the results revealed that decreasing the BMI by just two units between the first to the second pregnancy had a preventative effect on the risk of GDM in overweight and obese women. Data collected from this study showed that the risk of GDM in the second pregnancy was 18.1 per 1000 pregnancies, as the prevalence of GDM increased with the BMI during the second pregnancy. Results portrayed that obese women tended to gain less weight during pregnancy and also had the highest risk of GDM, therefore it was important to understand BMI prior to analyzing gestational weight gain.
While this study is important and one of the few that takes BMI, GDM, and interweight pregnancy change into consideration, it has a few limitations as well.  There was limited data on BMI in some of the pregnancies, and family medical history and genetics should have been taken into consideration with being at risk for GDM and weight gain during pregnancy.
The results from this study support the initial hypothesis that a metabolic mechanism of the increased risk of GDM was represented by weight change. It is important to maternal health and women who are overweight during pregnancy and how it affects them and the process of childbirth. Currently, less than 10% of countries worldwide discuss and implement policies related to healthy maternal weight during their pregnancy. Increasing their knowledge and making them aware of how serious of an issue this is, is important to reduce the risk of gestational diabetes mellitus.
Written by Seema N. Goolie, BSc
Diabetes Care. (2004). Gestational Diabetes Mellitus 27 (suppl 1) s88-s90; DOI:    10.2337/diacare.27.2007.S88
Sorbye, L., Skjaerven, R., Klungsoyr, K., & Morken, N. (2017). Gestational diabetes mellitus and interpregnancy weight change: A population-based cohort. Public Library of Science,             https://doi.org/10.1371/journal.pmed.1002367