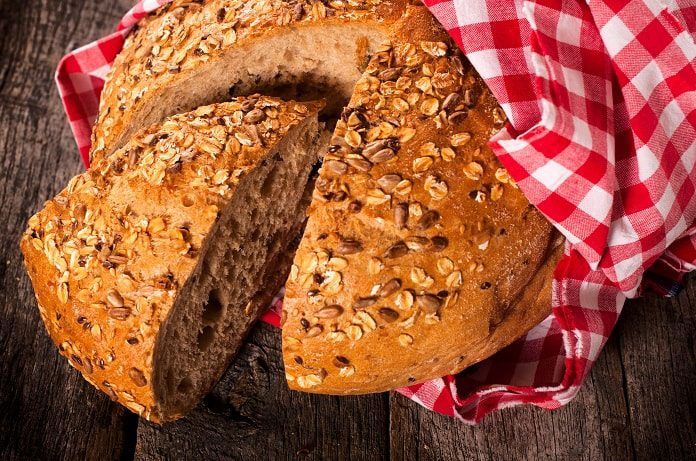 Dietary starch is broken down by amylase, an enzyme in saliva. A new study found a significant interaction between the genes involved in amylase production, the amount of dietary starch consumed, and obesity.
Many genetic factors play a role in obesity. One such factor, variation in copy number of a gene, may contribute to body mass index (BMI) heritability. Previous studies examining the copy number variation (CNV) of the salivary amylase gene, AMY1, found conflicting evidence of its influence on BMI. People possess between 2 and 17 copies of AMY1. More importantly, AMY1 copy number is directly proportional to the amount of amylase found in saliva. Amylase is an enzyme that starts digestion of dietary starch in the mouth. So, individuals with a lower AMY1 copy number may be less able to digest starch due to a lower amylase concentration in the saliva.
A new study published in the American Journal of Clinical Nutrition examined the relationship between AMY1 copy number and obesity. Data from 4800 participants of the 1991-1996 Malmö Diet and Cancer Study (MDCS) were analyzed. Participants were men born between 1923 and 1945 and women born between 1923 and 1950 who lived in Malmö, Sweden. The MDCS collected detailed lifestyle, health, socioeconomic, and diet history information. Diet history included food diaries, a 168-item questionnaire on frequently consumed foods, portion sizes, food choices and food preparation methods. Dietary starch intake was calculated by subtracting sugars from total carbohydrate intake. Participants were then grouped into high, medium, and low starch intake groups. AMY1 CNV was measured using digital droplet polymerase chain reaction of participant DNA samples. The current study found no significant differences in AMY1 copy number and age, physical activity, or education across starch intake groups. Overall AMY1 copy number was not linked to BMI (p = 0.80) or body fat percentage (p = 0.38). However, a significant interaction between AMY1 copy number and starch intake on BMI (p-interaction = 0.007) and body fat percentage (p-interaction = 0.003) was observed.
These findings indicate the interaction between starch intake and AMY1 copy number influences obesity risk. Additionally, people with high starch intake, but low genetic capability to break down starch may have lower BMI because fewer calories are gained from ingested starch.
Written By: Cindi A. Hoover, Ph.D.