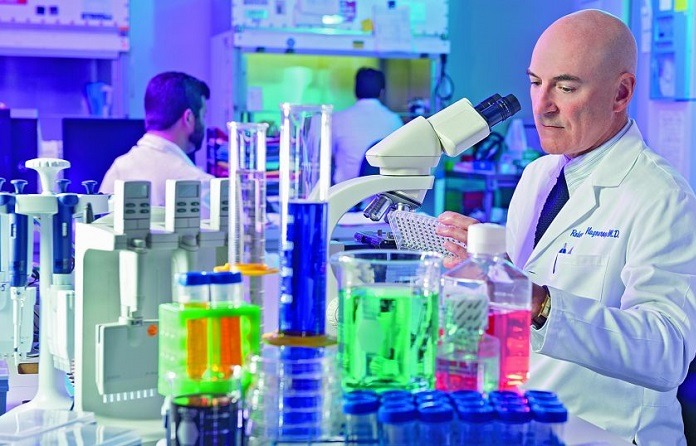 Functional profiling is a dynamic process that uses each patient's living cancer cells to select chemotherapy drugs in the lab to determine the best treatment for each individual. While the concept may seem new to some, Los Angeles-based Dr. Robert Nagourney, an internationally recognized pioneer in cancer research, has successfully been applying this technique for decades to help over 10,000 patients with difficult-to-treat cancers double their chances of a response.
Over the past 20 years, he and his team at the Nagourney Cancer Institute have developed the laboratory technique, functional profiling, that measures how cancer cells respond when they are exposed to a wide variety of drugs and drug combinations.
They have amassed data on thousands of ovarian, breast, and other cancer types to determine the best drugs for each patient before they receive them.
One reason this works is that each cancer patient is unique and their response to therapy is very different from one person to the next. When patients are treated without testing, the treating physicians must rely on general guidelines and protocols that cannot capture each patient's unique features.
Functional profiling is distinctly different from the tests offered by most medical centers that rely upon DNA tests known as genomic analyses. These use the patient's chromosomal material to look for mutations and other changes in each patient's gene makeup that might guide drug selection. Although the concept is appealing, in reality, only a minority of patients have genetic changes that can actually be used for therapy.
Each human cancer reflects all of its genes, both mutated and normal, acting together to create what we recognize as a malignant tumor. Only functional analyses can capture each patient's tumor in real-time and provide insights that can inform drug selection and treatment decisions.
To validate the success of functional profiling compared to genomic testing, Dr. Nagourney and colleagues conducted a meta-analysis of outcomes for a large number of cancers (> 2500) from blood-borne to solid tumors. This enabled him to construct a statistical model called a receiver-operator curve or ROC. The result showed that patients who received "good" drugs (those found active or sensitive in the lab) were 2.04 fold more likely to respond (p <0.001).
In one study in metastatic lung cancer where the average response rate is 30% with traditional, generic treatment, Dr. Nagourney's patients had a 64.5% (p<0.001) response rate when the patients received drugs that were selected for them in the laboratory, pushing their survivals from months to years.
As an example, with the help of functional profiling and Dr. Nagourney, veteran Rick Carroll survived lung cancer that had repeatedly returned. Having now outlived his cancer for more than 16 years, he may be the longest living stage 4 cancer survivor from the armed forces. His story can be seen here.
The role of the laboratory and functional profiling is to ensure that the most effective, least toxic treatments are selected the first time. This improves the likelihood of response and can help avoid toxic treatment choices when other milder drug combinations appear effective.
Image Published with Permission of the Nagourney Cancer Institute