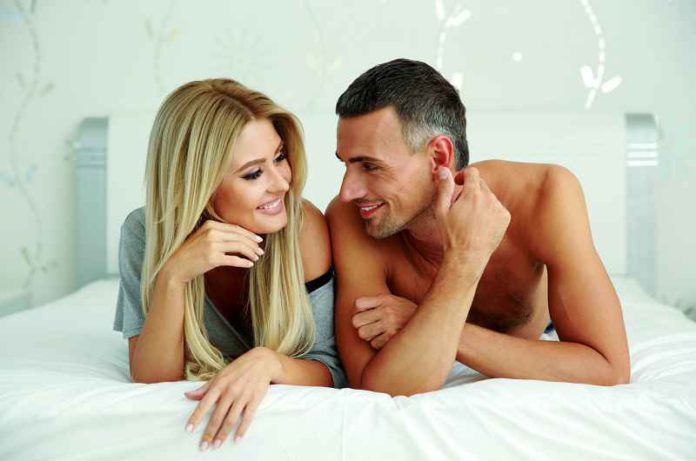 Preliminary research hypothesizes that sexual intercourse may stimulate brain cell regeneration and contribute to enhanced performance on memory tests.
Past scientific research on both animals and human subjects has documented a number of factors that may promote enhanced memory function; some of these including environmental enrichment, exercise, and diets rich in flavonoids.
In addition, several animal studies have suggested that increased sexual intercourse may also be associated with improved memory.  These studies appear to indicate that intercourse may contribute to an improved rate of brain cell survival and/or stimulate new neural development (neurogenesis) in the hippocampus, an area of the brain that is important for learning and memory.
A number of theories are postulated to attempt to explain why sexual intercourse may have this effect: perhaps because it is a form of exercise, which is known to be beneficial for brain health; because intercourse stimulates "reward" centres in the brain, thus reinforcing memory; because it decreases stress and depression; or because it stimulates production of serotonin and oxytocin, two neurotransmitters that may promote neurogenesis.
In humans, the association between sexual intercourse and brain function is acknowledged to be more complex than in animals, given our more sophisticated emotional and psychological make-up. Nonetheless, the results from animal studies have prompted interest in evaluating whether any beneficial effects on memory function may be similarly triggered in humans.
A study recently published in Archives of Sexual Behaviour suggests that in fact, such an association may exist. The study involved 78 heterosexual women aged 18 to 29 years, recruited from the student population at McGill University. Participants were asked to complete a computerized memory paradigm, which tested the ability to recognize previously presented faces and words and distinguish them from new faces and words. Following the memory test, participants completed a questionnaire which collected general information about their demographics, academic performance (GPA), phase of their menstrual cycle, and level of exercise. In addition, the questionnaire also assessed more specific information including:
their relationship status (committed monogamous, semi-monogamous, casual dating, single, sexually active or not);
the length of their relationship, if any;
the degree of their romantic attachment to their partner (if applicable), measured according to the Measurement of Romantic Love Scale; and
current sexual behaviors within the past month, including: whether or not they engaged in sexual intercourse and how often; how often they engaged in non-intercourse sexual behaviours; and other details of their recent sexual experience.
Statistical analysis of the questionnaire responses as related to the memory test results was then conducted.
Researchers found that there was a positive association between scores for memory tests related to abstract word recognition and frequency of sexual intercourse.  In addition, higher scores for abstract word recognition appeared also to be associated with achievement of orgasm during intercourse among women who did not take oral contraceptives. On the other hand, no associations appeared to exist in relation to facial recognition.
Authors of the study suggest that these findings support a preliminary hypothesis that frequency of sex may be associated with enhanced memory function in the hippocampus. However, they note that further research through randomized, controlled experiments would be required to determine whether there is, in fact, a causal relationship underlying the apparent correlation, and if so, to better understand the mechanisms that may be driving such a result.
Written By: Linda Jensen