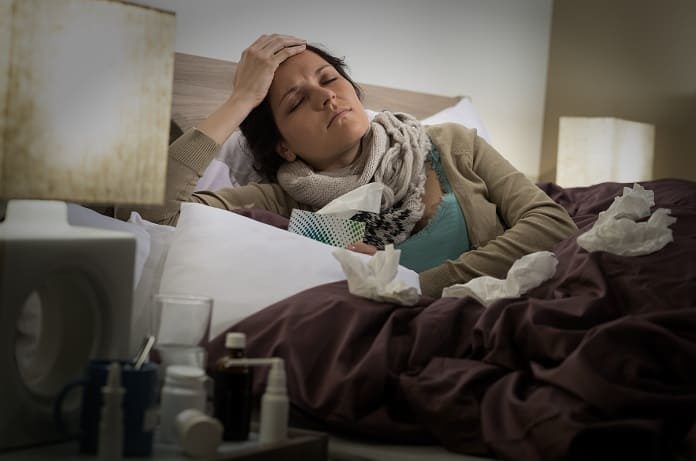 The exact composition of the flu vaccine changes from year to year. A group of researchers from the United States determine the effectiveness of the flu vaccine for the 2015-2016 season.
Influenza, commonly called the flu, is a common illness experienced during cold months. Flu vaccines have been developed in order to reduce the incidence of this viral infection. However, in 2014, the Influenza Vaccine Effectiveness Network reported that the available quadrivalent live attenuated flu vaccine was ineffective against certain strains of influenza among children.
In an article recently published in the New England Journal of Medicine, a group of researchers in the United States did a study to determine the flu vaccine effectiveness during the 2015–2016 flu season. A total of 6,789 participants aged at least six months presenting with cough of fewer than seven days duration at ambulatory care clinics in Michigan, Pennsylvania, Texas, Wisconsin, and Washington were included in the study. Records of all participants were reviewed to determine the history of influenza vaccination. Researchers also obtained combined oropharyngeal and nasal swab specimens to confirm infection with influenza virus. Influenza virus-positive specimens were then sent to the Centers for Disease Control and Prevention (CDC) to determine the strain responsible for the infection.
The results show that out of 6,789 participants, 19% tested positive for influenza virus, with 11% from the virus strain A(H1N1)pdm09 and 7% from Influenza B. Overall, flu vaccine effectiveness against all strains of influenza was determined to be 48%. Among children aged 2-17 years, the live attenuated vaccine was not found to be effective against influenza while the inactivated vaccine was observed to be 60% effective.
Overall, the inactivated flu vaccine was found to be effective during the 2015-2016 season. However, the live attenuated vaccine was not found to be effective in children. Because of these findings, the Advisory Committee on Immunization Practices made an interim recommendation not to use the live attenuated vaccine for 2016-2017 influenza season.
Written by Karla Sevilla
Resource: Jackson, M., et al. (2017). Influenza vaccine effectiveness in the United States during the 2015-2016 season. The New England Journal of Medicine. DOI: 10.1056/NEJMoa1700153