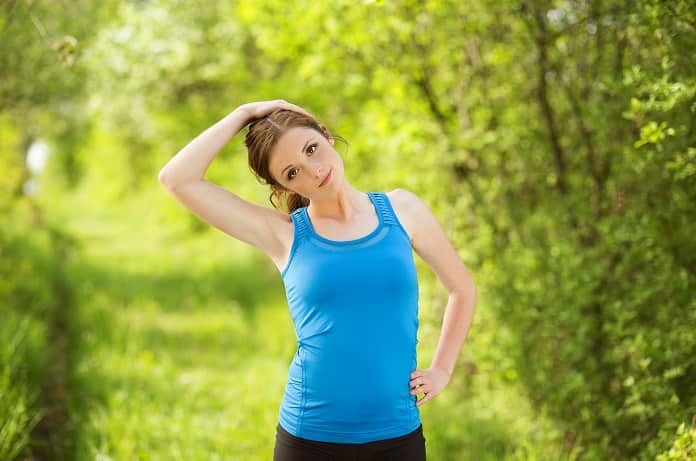 A new study investigates if physical exercise improves functional capacity and quality of life for those diagnosed with multiple sclerosis.
What is Multiple Sclerosis?
Multiple sclerosis (MS) is an autoimmune disease which causes damage to the central nervous system by eating away at myelin, the fatty layer that covers nerve cells to insulate them and allows them to efficiently conduct nerve impulses. When substantial amounts of myelin are lost, nerve signals between the brain and the body are interrupted and muscle function is disrupted or lost.  Since multiple sclerosis affects the central nervous system, virtually any neurological function can be negatively affected.
The chronic progression of MS results in symptoms such as muscle weakness, loss of sensation, impaired balance, coordination, vision, increased incontinence, and fatigue. As a result of these impairments, individuals diagnosed with MS may, over time, experience a decrease in overall physical activity, deconditioning, and a premature loss of independence.
The Importance of Physical Activity
While impairment related to the disease process itself is irreversible, research over the past decade has provided evidence that regular physical exercise can help reduce and prevent impairment resulting from deconditioning, such as hypertension, type 2 diabetes, or depression.
Although in the past exercise was discouraged for MS patients, a new understanding has emerged.  A recent summary of relevant guidelines, published in BMC Neurology, detailed the effectiveness of regular physical activity as a means of rehabilitation for MS patients.
Dr. Halabchi and his colleagues from Tehran, Iran reported that appropriate exercise can cause noteworthy and important improvements in aerobic fitness, muscle strength, flexibility, balance, fatigue, cognition, quality of life, and respiratory function in MS patients affected by mild or moderate disability.
They report that multiple sclerosis patients can positively adapt to resistance training which may result in improved fatigue and movement. Flexibility exercises such as stretching the muscles may diminish spasticity and prevent future painful contractions. Balance exercises have beneficial effects on fall rates and better balance.
Exercise: Safe and Effective at Improving Physical and Mental Health
They conclude that exercise should be considered as a safe and effective means of limiting the deconditioning process and optimizing physical functioning and mental health in those with multiple sclerosis without any concern about triggering the onset or exacerbation of disease symptoms or relapse.  Ideally, each program should prescribe not just exercises, but also the frequency, duration, repetitions, and intensity. Lastly, they recommend that comprehensive pre-exercise screening should be done before designing an individualized exercise program to address specific preferences, impairments, and goals.
Written by Debra A. Kellen, PhD
Reference:
Halabchi, F., Alizadeh, Z., Sahraian, M. A., & Abolhasani, M. (2017). Exercise prescription for patients with multiple sclerosis; potential benefits and practical recommendations. BMC Neurology, 17(1), 185. DOI 10.1186/s12883-017-0960-9