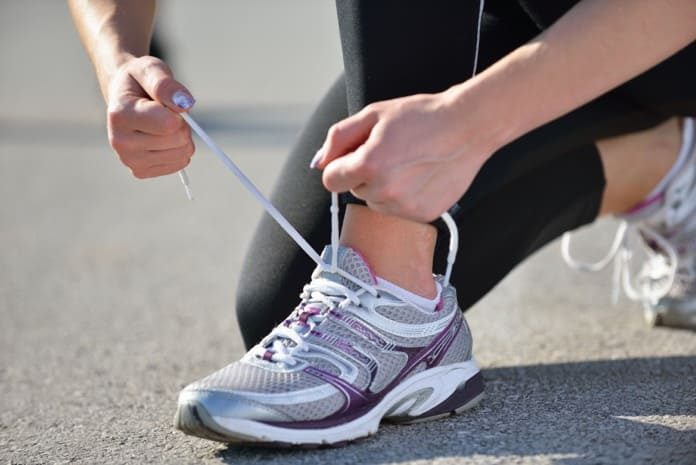 At the recent ESMO 2018 Congress, French researchers presented two studies investigating exercise and cancer treatment recovery.
Cancer treatments are fatiguing, and recovering patients may feel they lack energy for exercise or sport. However, recent research suggests that it is important to keep physically active during cancer treatment as this can improve the quality of life and fitness levels. French researchers presented evidence from two new studies on exercise and cancer treatment recovery at the recent European Society of Medical Oncologists (ESMO) 2018 Congress in Munich, Germany.
In France, more than 3,500 cancer patients participate in exercise programs each year at over 80 cancer centers. These programs are run by specialist trainers who instruct recovering cancer patients in appropriate exercises. Researchers evaluated 114 patients with breast cancer undergoing treatment who attended a six-month exercise program supervised by trainers at several of these centers.
The exercise program involved twice-weekly, 60-minute strength training and aerobic exercise classes. The sessions were held in groups of up to 12 participants, individually, or in pairs. The researchers evaluated aspects of the patients' health-related quality of life at the start of the program and at three months and six months. This included assessments of fatigue, pain, physical capacities and measuring body fat and lean body mass.
Exercise significantly reduced pain and fatigue
The exercise program significantly reduced pain and fatigue scores at three and six months. There were also significant reductions in body fat, but lean body mass remained stable. Overall fitness levels also improved, shown by increasing leg muscle endurance, strength in both arms and leg balance.
Dr. Thierry Bouillet (American Hospital of Paris), an author of the study, commented that "Patients are often fatigued and have started to lose muscle before they are diagnosed with cancer, so it is essential to start exercise as soon as possible after the first consultation." He said that exercise should be seen as an essential part of cancer care, to reduce initial symptoms, and later to help with the side effects of cancer treatment.
Improvement in quality of life
In another French study, researchers investigated 2,525 breast cancer patients undergoing chemotherapy, to look at how levels of physical activity affected their quality of life outcomes at 3, 6 and 12 months after treatment. Patients who took 75 minutes of vigorous exercise weekly (such as aerobic dance, heavy gardening or fast swimming), or 150 minutes of moderate exercise weekly (such as brisk walking, water aerobics or volleyball) had a significantly better quality of life at 6 months and 12 months after treatment than those who were inactive. Active patients also had significantly better physical well-being and less fatigue, pain and breathlessness.
One of the researchers, Dr. Antonio Di Meglio (Institut Gustave Roussy), explained that "Around 60% of patients were physically active before and after chemotherapy and, although their quality of life was adversely affected by chemotherapy, they scored consistently better on a variety of physical, emotional and symptom scales than those who were inactive."
Studies re-emphasize the value of physical therapy
The study also showed that patients with mastectomy, additional illness, smokers, or on low-income were at higher risk of a poor quality of life following treatment, but they also benefitted from exercise. Dr. Di Meglio suggested that these higher-risk patients should be targeted for interventions to improve outcomes, including increasing physical activity.
Dr. Gabe Sonke (Netherlands Cancer Institute) commenting for ESMO, noted that these French studies re-emphasize the value of physical therapy for cancer patients, previously seen in clinical trials, and supported by ESMO recommendations for exercise as part of standard care for all cancer patients.
Written by Julie McShane, Medical Writer
Reference: Press release 19 Oct 2018 – European Society of Medical Oncologists – ESMO 2018 Congress, 19-23 October 2018, Munich, Germany. Regular exercise should be part of cancer care for all patients https://www.eurekalert.org/pub_releases/2018-10/esfm-res101918.php