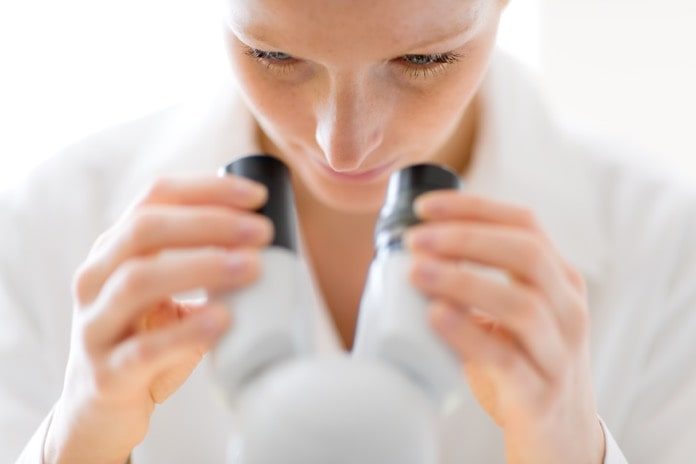 In a recent study, researchers examine breast cancer recurrence by the creation of two tumor models.
There are a certain group of breast cancer patients who are described to have oestrogen receptor (ER) alpha-positive (ER+) tumors . These tumors are especially resistant to adjuvant oestrogen deprivation therapy because those with ER+ tumors are unlikely to benefit as well from the therapy compared to people who are ER–. Even after treatment, these women are still likely to have their cancer reoccur. Some research suggests that this may be due to the tumors being dormant for a period of time during therapy, only to later metastasize. It is hard to do research in this field since many models are animal models, while clinical samples also come with their own challenges.
Selli and colleagues examined a group of tumor samples that have been under said therapy for a long period of time. They mainly wanted to examine these samples to further see the mechanism of dormancy and resistance in the context of breast cancer recurrence. This study was published in the journal Breast Cancer Research.
Samples were divided into two groups based on whether the tumors were 'dormant' or 'acquired resistant'. The groups originated from 62 patient samples and had been exposed to the therapy for a minimum of four months.
A statistical analysis was able to predict that those with the resistant tumors had much worse clinical outcomes with a recurrence rate of 45%, while the dormant tumors seemed to provide better outcomes with a recurrence rate of 21% that would occur later than the resistant tumors.
They found that gene expression differed depending on the length of time in which the dormant tumors were under the therapy. In contrast, there was much less of a difference in the tumors from the resistant group. Some genes were also found with activity that suggested that they may be involved in the mechanism for acquired resistance.
Long-term treatment seemed to be the most telling indicator of changes in gene expression in both the dormant and acquired resistant groups. They looked at the long-term treatment changes in both groups. Some differences and similarities were seen in some expected pathways involved in functions like the cell cycle and senescence. Fewer genes seemed to be upregulated in the dormant group compared to the resistance group.
In conclusion, the authors used a model of tumors to examine the mechanism of breast cancer recurrence and showed that between the dormant and resistant groups, there were some molecular changes that seemed to be similar between them, but some genes in the resistant tumors were upregulated.
The researchers further highlighted how even though they mentioned some similarities, there may still be some differences in molecular profiles that are hidden or not examined. They also stated that their actual tumor tissue samples have limitations in their actual cellular consistency.
There may be epigenetic modifications – gene expression associated with factors outside of the genes themselves – that may play a role in metastasis and may be also involved in the breast cancer recurrence models presented in this paper. For example, there may be histone modification and DNA methylation at work, which are both factors that could affect gene expression. Examining the patterns presented in this study and in future research may help in the eventual determination of those who have resistant tumors.
Written by Olajumoke Marissa Ologundudu B.Sc. (Hons)
Reference: Selli C et al. Molecular changes during extended neoadjuvant letrozole treatment of breast cancer: distinguishing acquired resistance from dormant tumours. Breast Cancer Research. 2019; 21(1):2. doi: 10.1186/s13058-018-1089-5.