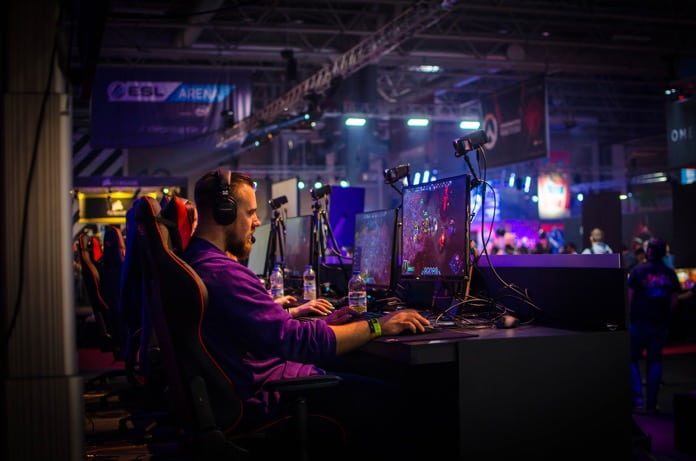 According to a recent study published in the British Journal of Medicine, eSports players should receive the same medical care as traditional sports athletes.
Competitive electronic gaming, also known as eSports, has become a global phenomenon. In 2019, an estimated 427 million people globally will watch eSports, and this number is expected to increase to 1.1 billion by 2021. The popularity of some eSports games has even exceeded that of traditional sports, including the Major League World series. Many colleges, universities, and high schools across the globe are assembling eSports teams to attract students. In the US alone, more than 50 colleges have competitive eSports teams.
However, limited research has been done on the physical and mental health demands of eSports players. The health needs of eSports athletes may differ from traditional athletes and are often disregarded due to the lack of physical activity involved in these sports. In a recent article published in the British Journal of Medicine, researchers argue that eSports players should be treated as traditional athletes with the same level of medical and health care.
A survey of eSports athletes
The study looked at 65 collegiate varsity eSports athletes between 18 and 22 years of age across eight different US universities. Each player completed an online survey to evaluate their lifestyle habits and health needs.
The results showed that players averaged between 5.5 and 10 hours of practice each day before competitions. Nearly half of participants did not participate in any type of physical activity, and about 15 percent reported sitting for periods of 3 hours or more without standing to take a break. The most common complaint was eye fatigue (56 percent), followed by neck and back pain (42 percent). Athletes also reported wrist pain (36 percent) and hand pain (32 percent).
How eSports affect physical and mental health
The authors note that many of the injuries seen in eSports players resemble those found in desk jobs with high-intensity handwork. In addition, more than 40% of the eSports players surveyed do not meet the minimum recommended level of physical activity of 60 minutes per day. Sitting for prolonged periods can also contribute to injury, and players are at risk of addiction, hygiene issues, social anxiety, and sleep disturbances.
Focusing on LED monitors can also cause damage to retinas and affect natural sleep-wake cycles. eSports have also been linked to mental health disorders. Amateur players make about 50 actions per minute, whereas high-level players make 500-600 actions per minute—which can further contribute to hand injuries.
Addressing the health care needs of eSports players
In the US, the National Collegiate Athletic Association (NCAA) is investigating the status of eSports as a recognized sport. Currently, athletes do not need physical clearance to participate and do not face the same health standards as traditional athletes. To manage players' healthcare needs, researchers suggest providing preventative training, medical care, and injury treatment for eSports athletes. In addition, health professionals for eSports teams should be aware of the unique risks posed to players and how to address their physical and mental health care needs.
Written by Braydon Black, BSc
Reference: DiFrancisco-Donoghue J, Balentine J, Schmidt G, Zwibel H. Managing the health of the eSport athlete: an integrated health management model. BMJ Open Sport Exerc Med [Internet]. 2019 Jan [cited 2019 Feb 2];5(1):e000467. Available from: https://bmjopensem.bmj.com/content/5/1/e000467 doi: 10.1136/bmjsem-2018-000467