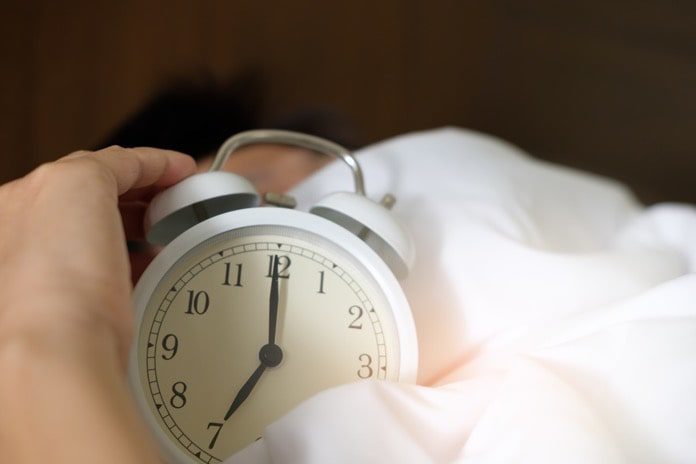 Researchers recently released preliminary results of the effects of too much sleep on cognitive behaviour in people around the world.
It seems as though everyone is different in the amount of sleep they require to feel good. It is commonly heard that the recommended amount of sleep per night is seven to eight hours, but how much sleep do we really need in order to attain highly functional cognitive behaviour?
Published by SLEEP, Western University's Brain and Mind Institute in Canada conducted an online study that consisted of 40,000 participants. Each participant completed cognitive activities and an extensive questionnaire. The questionnaire asked the participants questions regarding where they live, any medications they use, the education they have received, and more.
Four hours or less of sleep caused participants to perform at nine years older than their age
The findings showed that almost half of all participants only sleep an average of six hours per night. Participants who received four hours or less performed at nine years older than their actual age.
Researchers found that in order to have highly functional cognitive behaviour, seven to eight hours of sleep per night was required, no matter the age of the participant. Any impacts of too little or too much sleep were not associated or related with age, and all participants were affected equally by the same amount of sleep.
The effects of too much sleep are similar to the effects of sleeping too little
Researchers found that the effects of too much sleep are similar to that of sleeping too little. According to a press release on the study, "participants' reasoning and verbal abilities were two of the actions most strongly affected by sleep while short-term memory performance was relatively unaffected. This is different than findings in most scientific studies of complete sleep deprivation and suggests that not getting enough sleep for an extended period affects your brain differently than staying up all night".
The results also showed that even a single night's sleep has a large impact on cognitive function. Maintaining a consistent sleep schedule of seven to eight hours per night will help you think better and therefore will help you function well.
Written by Laura Laroche, HBASc, Medical Writer
Reference: World's largest sleep study shows too much shut-eye can be bad for your brain. 2018,https://www.eurekalert.org/pub_releases/2018-10/uowo-wls100918.php, assessed 18 Oct. 2018.