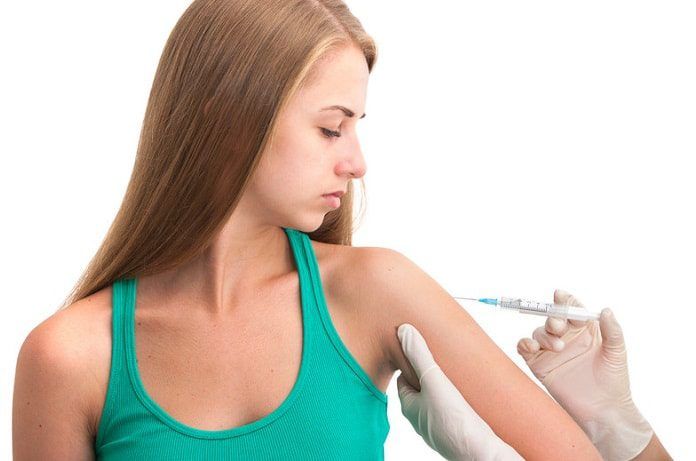 How effective is the MenACQY-D meningococcal conjugate vaccine?
The meningococcal conjugate vaccine introduced to the market in 2005 is recommended for use in adolescents, 11-12 years old. One dose is expected to provide protection through late adolescence. However, the peak of the disease onset is at late adolescence around the age of 16-17 and vaccination efficacy decreases over time. A second booster dose around the age of 16 is recommended after evaluation of the preliminary data.
Meningococcal disease is a bacterial infection caused by Neisseria meningitidis. The disease can be severe with case-fatality ratio of 10%–15%, and long-term neurological problems in 20% of survivors. The incidence of disease has declined over the past 20 years from 1.1 cases per 100,000 people in 1996 to 0.4 cases per 100,000 people in 2005. However, there are still 800-1200 cases reported annually in the US. A vaccination program was put in place in 2005 to protect the population from meningococcal disease. There are 13 subgroups of meningitis bacteria classified on the basis of polysaccharide capsule. The most abundant types – A, B, C, W, and Y are included in MenACWY-D conjugate vaccines, Menactra by Sanofi Pasteur and Menveo by GlaxoSmithKline, in which the polysaccharide is chemically bonded (conjugated) to a diphtheria toxoid (inactivated toxin that is still able to elicit immune response) to produce a better immune response.
A case-control evaluation of the meningococcal conjugate vaccine product (MenACWY-D) was published in the journal Pediatrics. The study assessed vaccine effectiveness and duration of protection from 2006-2013. Cases of individuals with meningococcal disease were identified through national databases and bacteria or bacterial DNA samples were collected. As meningococcal disease is nationally reported condition which requires public health investigation, contacts and details of the infected individuals were available. Close contracts of the infected individuals were enrolled as control subjects. Only individuals vaccinated with one dose of MenACWY-D were eligible for enrolment. Information on vaccination history for each case/control was obtained through the vaccination provider.
Of a total of 320 cases of meningitis identified between 2006-2013; 181 (57%) were enrolled in study. The study demonstrates that only 20% of meningococcal cases were vaccinated, compared to 44% of the controls cases (with one dose of MenACWY-D vaccine), indicating that vaccinated population had greater protection against meningococcal infection. With consideration of all parameters; time period from vaccination to disease onset, background parameters such as smoking, individual health status prior disease, the vaccination efficacy was calculated for each disease case/control. The overall vaccine effectiveness estimate between 0 to 8 years post vaccination was 69%, with 79% (49% to 91%) at 1 year, 69% (44% to 83%) at 3 years and only 61% (25% to 79%) from 3 to 8 years.
Taken together, the results suggest that a single dose at 11 to 12 years may not prevent disease during the highest risk period starting at approximately 16 years of age. Preliminary data from this study prompted a policy decision to add a second booster dose at age 16 years.
Written By: Bella Groisman, PhD