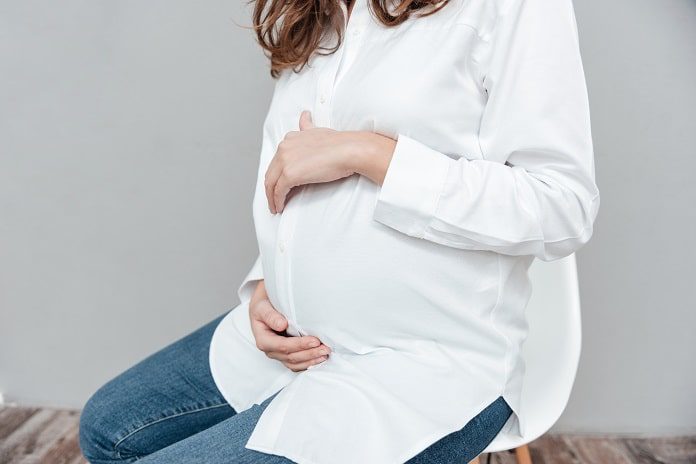 Researchers compared the effectiveness of traditional pethidine to remifentanil patient-controlled analgesia for pregnancy pain relief and the need of an epidural.
During childbirth, women have some options for pregnancy pain relief during delivery. One option is the opioid drug, pethidine. Pethidine, delivered by injection, is used yearly by over a quarter of a million women in the United Kingdom and is also used worldwide. Unfortunately, there are potential side-effects to this drug, including placenta to fetus transfer, and the fact that not everyone experiences the same level of pain relief when the drug is administered. About a third of those given the drug may still require an epidural to combat the pain. Epidurals also have their own side effects, including a prolonged labor.
Another alternative is remifentanil patient-controlled analgesia (or Remifentanil PCA). Remifentanil PCA, delivered intravenously, has benefits such as its rapid onset action, but it is rarely used in UK practice. There is also limited research on its benefits compared to the more traditional pethidine. Good quality research is needed to compare PCA and pethidine. As a result, researchers started a large-scale trial that compared both remifentanil PCA and pethidine to see if remifentanil PCA lowers the percentage of epidurals needed compared to pethidine. This study was published in The Lancet.
This randomised controlled trial was conducted with the participation of 14 maternity units in the UK that all routinely used intramuscular pethidine on pregnant women. Remifentanil PCA could also be easily received given specific criteria. The pregnant women were placed into either group randomly. Among other checks and observations, researchers noted levels of pain until either an epidural, delivery or a theatre transfer was done. Additional observations included oxygen and respiratory rate.
For the study, the study drugs would no longer be administered if an epidural was requested at any time point. Out of 401 women, 201 were recruited for remifentanil and 200 for pethidine, but one participant did eventually withdraw from the pethidine group. Out of 201 in the remifentanil group, 186 actually took the drug while 154 of the 200 actually took pethidine.
Overall, 19% of women in the remifentanil PCA group had an epidural, whereas 41% had the procedure in the pethidine group, indicating an almost 50% drop in epidural requests in the study group of interest. Respiratory depression episodes were uncommon and similar in rates between both groups, but more women had low oxygen saturation in the remifentanil PCA group and were administered more supplementary oxygen. In contrast, women in the pethidine group were more likely to receive drugs for nausea (antiemetic).
Other differences included the fact that, in the remifentanil PCA group, using an instrument to aid in delivery was lower than the other group. Caesarean sections were equally likely in both groups. In the pain assessment, there was, overall, greater relief in the remifentanil PCA group compared to the pethidine group. Additionally, there were no serious reactions to the drugs used in the study.
The authors expressed some limitations in their study. Some limitations include the fact that there was no way to mask the treatments from the women and staff. In addition, the dose of remifentanil PCA may be brought into question, but this study used a common one. Some centres in the study seemed to regularly give antiemetic with pethidine, so perhaps this may affect the reason why there were lower rates of antiemetic seen in the remifentanil PCA group. Finally, ideally, a larger sample size would be needed to reaffirm these results, especially for rare adverse events.
In conclusion, it seems like remifentanil PCA is advantageous in pregnancy pain relief need for an epidural or instrument-assisted delivery compared to pethidine.
Written by Olajumoke Marissa Ologundudu B.Sc. (Hons)
Reference: Wilson MJA, MacArthur C, Hewitt CA, Handley K, Gao F, Beeson L, Daniels J; RESPITE Trial Collaborative Group. Intravenous remifentanil patient-controlled analgesia versus intramuscular pethidine for pain relief in labour (RESPITE): an open-label, multicentre, randomised controlled trial. Lancet.2018;392:662–72. doi: http://dx.doi.org/10.1016/S0140-6736(18)31613-1