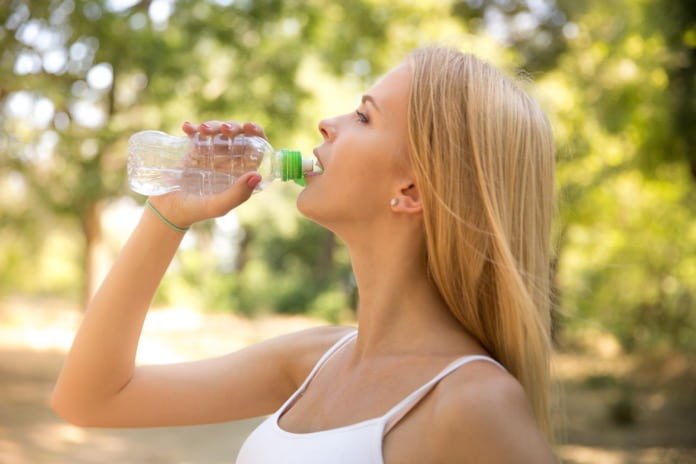 In this study, researchers examined whether bladder infection prevention is possible by increasing fluid intake.
Cystitis, inflammation of the bladder, is very common in women. One of the reasons for this inflammation may be due to a bacterial infection of the bladder, or more specifically, urinary tract infections (UTIs). General symptoms of a UTI include pain and general discomfort.
The WHO urges professionals to reduce the liberal use of antibiotics
One practice for bladder infection prevention is the use of antimicrobials or antibiotics in cases where recurrence of the infection seems likely, but this is only if attempts to prevent recurrence using antibiotic-free methods don't seem to be working. A statement from The World Health Organization (WHO) urges health professionals to reduce the liberal use of antibiotics, especially due to the recent steady increase in the emergence of antibiotic-resistant strains of bacteria. As a result, antibiotic-free bladder infection prevention methods are necessary.
One such bladder infection prevention method is the concept of drinking a lot of water to hopefully dilute and flush bacteria-rich urine out of the body to prevent the infection in the first place. There is limited information on the efficacy of this bladder infection prevention method. As a result, Hooton and colleagues sought to perform a study on whether increasing fluid intake does lead to less UTI occurrence compared to a control. This study was published in JAMA Internal Medicine.
The study recruited premenopausal women with recurrent UTIs in Sofia, Bulgaria. The control group just had normal daily water intake, while the study group would have an additional 1.5L of water (three 500mL water bottles) in addition to the baseline amount of fluids they usually drank daily. In the study group, monthly check-ins were done to assure that the water was being consumed and in subsequent follow-ups (at the 6 and 12-month mark), researchers would assess 24-hour urine volume among other things. The incidence of UTIs over the 12 months could be assessed by the appearance of physical symptoms typical of a UTI and test results.
Overall reduction in bladder infection among participants
A total of 64 participants who were in the increased water intake group for bladder infection prevention stayed in the study to complete the 12-month follow-up, whereas 66 participants enrolled in the control group completed the follow-up. There were an estimated 1.7 average number of cases of cystitis in the bladder infection prevention (increased water intake) group over the 12 months, which was lower than the control group's 3.2 cases. There were 216 actual cases in the control group, while the bladder infection prevention group had 111 cases. Overall, there was a reduction in cystitis diagnoses in the study group, compared to the control.
Fewer antimicrobials were used in the study group compared to the control group. There was no difference in the adverse events between the groups, though these events were not classified as serious. These events were commonly described as either headaches or symptoms associated with the gastrointestinal tract.
Decrease in antibiotic use by 50%
In conclusion, there was a near 50% decrease in antibiotic use in the daily fluid intake group, with a similar percentage in a reduction in recurrent cystitis in that same group. This shows an overall effectiveness in increasing fluid intake in order to reduce the likelihood of contracting and having repeat episodes of a UTI.
There were limitations in this study. It was an open-label study design, meaning that participants and researchers were aware of the group assignments (water or control group). The study took place in one single location, which may affect the generalizability of the findings.
Overall, as there is limited research elsewhere on a scale such as this, more research would be beneficial to support these findings. In addition, more research and education focusing on bladder infection prevention methods, barring the use of antibiotics unless necessary, and other preventative measures could contribute to improved health in women.
Written by Olajumoke Marissa Ologundudu B.Sc. (Hons)
Reference: Hooton TM, Vecchio M, Iroz A, et al. Effect of Increased Daily Water Intake in Premenopausal Women With Recurrent Urinary Tract Infections A Randomized Clinical Trial. JAMA Intern Med. 2018; E1-E7. doi:10.1001/jamainternmed.2018.4204.