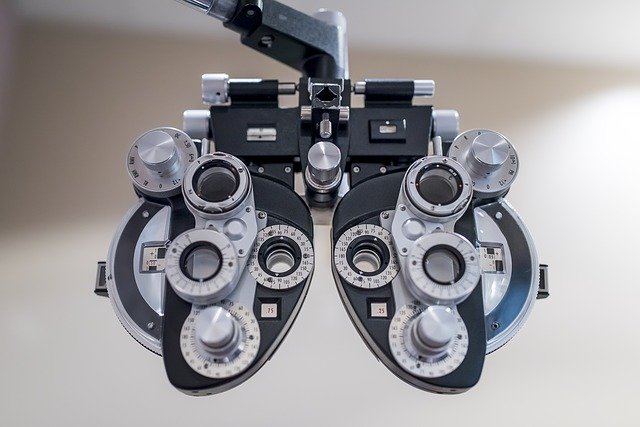 A recent study investigated whether exposure to increased air pollution leads to an increased risk of developing glaucoma.
Glaucoma is a common eye disease that causes injury to the optic nerve and leads to permanent vision loss or eye blindness. This happens due to the accumulation of fluid inside the eye and this excessive fluid raises the intraocular pressure (pressure inside the eye) which injures the optic nerve.
Increased intraocular pressure has been known to be a risk factor for glaucoma. Some other known risk factors include family history, eye injury, age over 60 years, and long-term use of steroids. A previous study found that communities living in urban areas are more susceptible to developing glaucoma than those living in rural areas, suggesting that air pollution could play a role.
In a study published in Investigative Ophthalmology & Visual Science, researchers studied the link between air pollution and glaucoma. In this study, researchers used data from 2006-2010 that consisted of a questionnaire for assessing the participants (n=133,964) and gathered details on each participant's eye measurements (the pressure in the eye and thickness of the retina). These details were then analyzed together with the measurement of the amount of air pollution. Due to a lack of some information, only 111,370 participants had information relevant to glaucoma and from these participants, 1.8% had glaucoma.
Participants who lived in regions with increased air pollution were more prone to developing glaucoma
Additionally, those with glaucoma have a thinner retina and the researchers found that a thinner retina was linked with increased exposure to air pollution, however, the study did not find a link between air pollution and increased eye pressure. The researchers further stated that increased eye pressure does not play a role in the relationship between air pollution and glaucoma – they suggested that it could be due to a different mechanism.
It should be noted that the data collated for this study was self-reported and there was insufficient information for the various types of glaucoma – this reduces the reliability of the results and causes a misclassification bias. Additionally, air pollution measurements were taken only from the participants' resident addresses.
This study reports that increased air pollution is linked to glaucoma but this relationship has not proven to be causal. According to Professor Paul Foster, "While we cannot confirm yet that the association is causal, we hope to continue our research to determine whether air pollution does indeed cause glaucoma, and to find out if there are any avoidance strategies that could help people reduce their exposure to air pollution to mitigate the health risks." Further research is required to investigate the causation.
Written by Neha Ramjuttun
References:
Chua, S. Y. L., Khawaja, A. P., Morgan, J., Strouthidis, N., Reisman, C., Dick, A. D., … Foster, P. J. (2019). The Relationship Between Ambient Atmospheric Fine Particulate Matter (PM2.5) and Glaucoma in a Large Community Cohort. Investigative Ophthalmology & Visual Science, 60(14), 4915. doi: 10.1167/iovs.19-28346
EurekAlert!. (2019). Air pollution linked to higher glaucoma risk. [online] Available at: https://www.eurekalert.org/pub_releases/2019-11/ucl-apl112219.php
Visionaware.org. (2019). Risk Factors for Glaucoma – VisionAware. [online] Available at: https://www.visionaware.org/info/your-eye-condition/glaucoma/risk-factors/125
Image by Jason Gillman from Pixabay