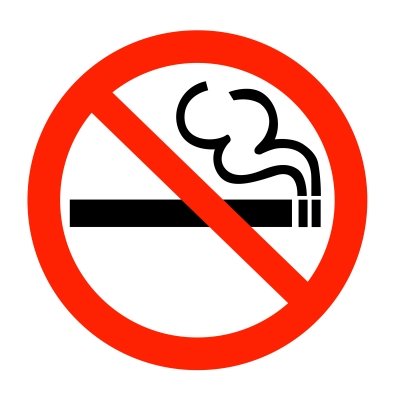 A new study has reported that workplace smoking bans result in a reduction of smoking initiation amongst adolescents and young adults.
Smoke-free law have been implemented as a public health strategy against smoking and the harmful effects of second-hand smoke. Such bans have been shown to reduce exposure not only to second-hand smoke, but also reduce hospitalization due to smoke-related cardiac and respiratory diseases.
While there has been some evidence to suggest that smoking bans have an impact on smoking among young people, a recent study has investigated the long term effects of smoke-free laws and smoking among adolescents and young adults between 1997 and 2007. Data for the study was obtained from the National Longitudinal Survey of Youth 1997.
The study revealed an association between 100% smoke-free workplace laws and a significant reduction in the chances of adolescents and young adults initiating smoking. In addition, taxes on cigarettes were also associated with a lower amount of new smokers among adolescents and young adults. While there was no association found between smoke-free bar laws and smoking initiation, there was an association between these laws and reduced rates of current smoking.
The researchers concluded that the smoke-free laws are a useful and successful tool not only to protect people from second-hand smoke, but also to deter adolescents and young adults from beginning to smoke. The researchers credit smoking bans with reducing the visibility of smoking, thereby reducing its social acceptability, reducing the number of youths that subsequently begin to smoke.
Song AV, Dutra LM, Neilands TB, Glantz SA "Association of Smoke-Free Laws With Lower Percentages of New and Current Smokers Among Adolescents and Young Adults: An 11-Year Longitudinal Study." JAMA Pediatr. 2015 Sep 8;169(9):e152285. doi: 10.1001/jamapediatrics.2015.2285. Epub 2015 Sep 8.
Image courtesy of zdiviv at FreeDigitalPhotos.net
Written by Deborah Tallarigo, PhD