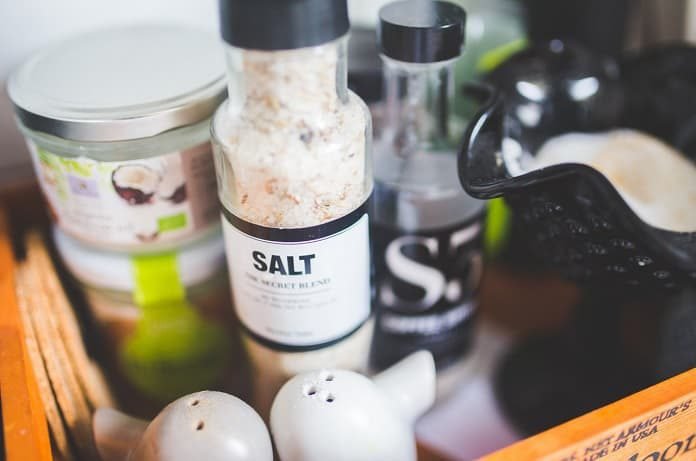 Asociada hace tanto tiempo con alta presión arterial, los investigadores investigan si una dieta conteniendo demasiada sal también puede conducir al desarrollo de la obesidad.
Muchos de nosotros hemos estado dicho de nuestro doctores para cortar sal de nuestra dietas. Mientras sal es esencial por nuestra funciones corporales diarias, sin mencionar su valor culinario, ha sido estabilizado hace largo tiempo que demasiada sal en nuestra dieta puede conducir a la presión arterial alta. Esto es un problema particularmente en nosotros que están acostumbrados a dieta occidental, donde la sal es por supuesto usada en largas cantidades en la preparación de comida.
Ahora los científicos han descubierto otro afecto nocivo posible de alto consumo de sal en el desarrollo de la obesidad. Los investigadores de la Universidad de Colorado han publicado sus encuentros que explican cómo demasiada sal puede ser responsable para el aumento de peso y la obesidad. Esta investigación fue hace poco publicada en el Proceedings of the National Academy of Sciences of the United States of America.
 Hemos sabido hace tanto tiempo cómo alto consumo de sal conduce a alta presión arterial; los riñones trabajan las horas extras para expulsar sal exceso, que provoca una cascada hormonal que resulta en la constricción de nuestro vasos sanguíneos. Vasas más angostos significa que sangre fluirá a través de ellos con fuerza mucha más grande, aumentando nuestra presión arterial sistémica.
Sal, sin embargo, podría influir el desarrollo de la obesidad por otro camino. En estudios animales, los investigadores se han dado la cuenta que consumo de sal más alto afecta el hígado por interferir con uno de sus funciones enzimáticas. Los carbohidratos que consumimos tienen que estar rotos en formas usables cómo azucares, y porque sal bloquea uno de estos procesos, el hígado entonces tiene que producir estas azucares por su mismo. En estos experimentos, los científicos vieron niveles aumentados de fructosa en esos temas con dietas más altas de sal.
Esto es significante porque el hígado produce estas azucares en la forma de fructosa. La fructosa ha estado demostrada a causar resistencia de insulina, interfiriendo con como azúcar en la sangre usada. Esto, a su vez, conduce a la alimentación aumentada que esta vista en pacientes con metabolismo glucosa disminuido que resulta en ganancia aumenta de peso y la obesidad. Eventualmente, esto puede perpetuar un ciclo de alimentación poco saludable y enfermedad, se llama síndrome metabólico.
Lo que estos encuentros significan es que el aumento de peso no podría ser solamente atribuido a consumo calórico (cantidad) pero también a que constituye nuestra dieta usual (calidad). Comer saludable significa que debemos ser consciente de ambos como y que está en lo que comamos. Esto puede ser verdad especialmente de sal, donde comiendo menos de élla puede significar cenas sosas, pero vidas más saludables.
Escrito de Jay Martin, M.D.
Traducido: Danielle Dinally (DD)
Cita de Referencia: Lanaspa, et al.  "High salt intake causes leptin resistance and obesity in mice by stimulating endogenous fructose production and metabolism".  2018:  Proceedings of the National Academy of Sciences of the United States of America (115): 12.  www.pnas.org/lookup/suppl/doi:10.107/pnas.1713837115.