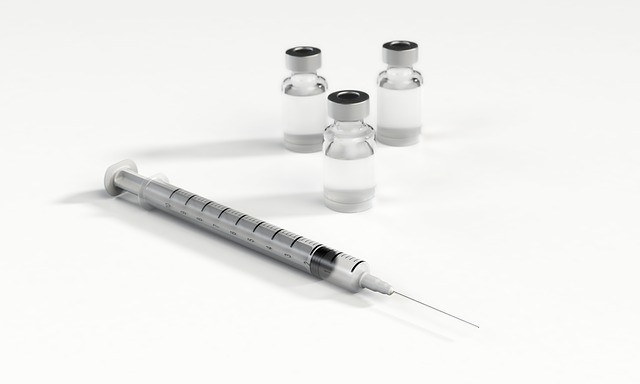 A new study from scientists at Tel Aviv University investigated a vaccine for melanoma, the fastest-growing skin cancer.
Melanoma is the cancer of melanocytes, the cells that produce melanin or skin pigment. There are several treatment options for melanoma, including chemotherapy, radiation therapy, and immunotherapy. Researchers from Tel Aviv University have developed a new approach – a vaccine for melanoma. The results of this study were recently published in the journal Nature Nanotechnology.
With immunotherapy, there are severe side effects, poor response, and development of drug resistance. The scientists combined the new vaccine with antibodies (anti-PD-1 antibody – to prevent immunosuppression and anti-OXO antibody – to stimulate, increase the numbers and life span and T cells). This led to increased efficacy in treating melanoma. However, this combination did not have any additional inhibition on tumour growth, as compared to treatment with the antibodies alone. However, when the new vaccine and antibodies were combined with ibrutinib (a drug that inhibits immunosuppression), there was a significant decrease in the intensity of melanoma and prolonged survival in the mice.
Benefits of the vaccine
The vaccine, along with immunotherapy, proved to be effective in delaying the progression of melanoma. The vaccine for melanoma had prophylactic benefits too. In addition, the mice treated with vaccine did not develop melanoma. Nevertheless, it proved successful when tried on tissues obtained from patients with melanoma cells spread to their brains.
The vaccine for melanoma is a promising treatment for many people suffering from this aggressive disease. This study is an innovative scientific advancement, highlighting a new concept to prevent and treat cancers. In the words of Prof. Satchi-Fainaro, "Our research opens the door to a completely new approach — the vaccine approach — for effective treatment of melanoma, even in the most advanced stages of the disease. We believe that our platform may also be suitable for other types of cancer and that our work is a solid foundation for the development of other cancer nano-vaccines."
Written by Dr. Radhika Baitari, MS
References:
Conniot, J., Scomparin, A., Peres, C., Yeini, E., Pozzi, S., Matos, A., Kleiner, R., Moura, L., Zupančič, E., Viana, A., Doron, H., Gois, P., Erez, N., Jung, S., Satchi-Fainaro, R. and Florindo, H. Immunization with mannosylated nanovaccines and inhibition of the immune-suppressing microenvironment sensitizes melanoma to immune checkpoint modulators. Nat Nanotechnol. 2019 Aug 5. doi: 10.1038/s41565-019-0512-0.
EurekAlert!. (2019). Tel Aviv university scientists develop novel nano-vaccine for melanoma. [online] Available at: https://sciencesources.eurekalert.org/pub_releases/2019-08/afot-tau080519.php [Accessed 8 Aug. 2019].
Image by Arek Socha from Pixabay