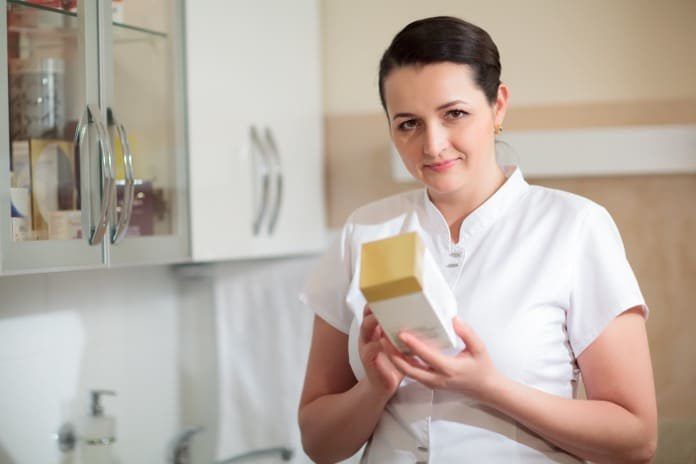 The female décolletage is subject to photo-damage and the effects of age. Researchers determine if fillers may also be of value for these areas.
The décolletage is defined as "the exposed area or cleavage of a woman's chest." Its desirable appearance is long considered to be a beauty standard, and low-cut necklines have been part and parcel of fashion throughout the ages.
Unfortunately, increased exposure to the sun also makes this area susceptible to photo-aging. The deleterious effects of ultraviolet radiation to the skin are well-documented, and coupled with the concomitant effects of aging, the skin over the décolletage may become wrinkly, or present with a crepe-paper-like appearance.
Poly-L-lactic acid (PLLA) is a filler that clinicians routinely use in revitalizing the face and hands affected by photo-aging. The established bio-stimulatory properties of PLLA promotes collagen production which in theory replaces lost soft-tissue volume. And with the décolletage experiencing similar sun-damaged effects, researchers are looking at the possibility of using PLLA for these areas.
Dermatologists in the United States have recently published the results of a study in the Journal of Cosmetic Dermatology, where they treated 25 female volunteers presenting with varying degrees of rhytids (folds or wrinkles) and sun-damage (thinning and 'crepity') over the décolletage. After documentation and grading of the areas for treatment, injections of PLLA were given, and results were followed up at regular monthly intervals up to six months.
Twenty-one of the patients completed the duration of the study, and all demonstrated significant improvement in the appearance of their décolletages based on the evaluation scale. Similarly, up to 90% showed improvement from baseline, 57% of the subjects were satisfied with the outcomes, and no subject reported any adverse effects.
The preliminary success of this study may soon lead to including PLLA as part of a comprehensive revitalizing regimen for women looking for a more youthful appearance. This may ensure the continuing popularity of the (low-cut) neckline for the years to come.
Written by Jay Martin, M.D.
Reference: Wilkerson EC, Goldberg DJ. "Poly-L-lactic acid for the Improvement of photo-damage and rhytids of the décolletage." Journal of Cosmetic Dermatology.  2017; 00:1-5.  https://doi.org/jocd.12447