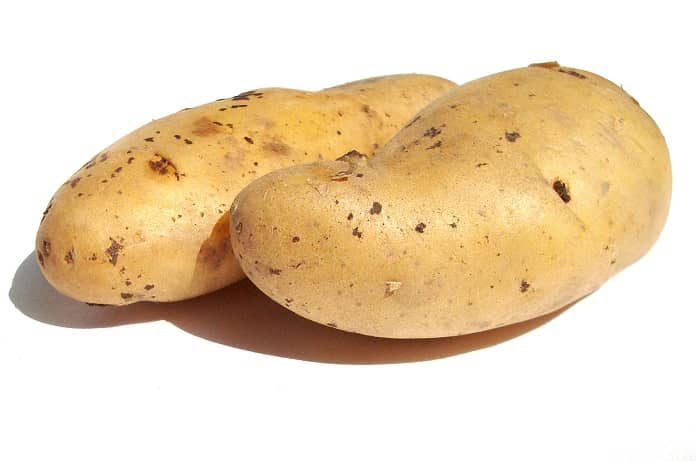 A new study published in the American Society for Nutrition assessed whether potatoes increase blood pressure in two Spanish populations.
Potatoes are a staple in diets across the world due to their global availability, ease of production, and affordability. Potatoes are an excellent source of carbohydrates, dietary fiber, and some vitamins and minerals such as vitamin C and potassium. However, potatoes have a high glycemic index and may increase blood pressure and hypertension.
The Glycemic Index
The glycemic index is a way to differentiate between slow-acting 'good carbs' and fast-acting 'bad carbs'. When a food has a higher glycemic index, it means the body converts the food into glucose very quickly, thereby greatly increasing blood sugar. Therefore, foods with a low glycemic index are recommended to control blood sugar and appetite, as well as lower the risk of developing type 2 diabetes, obesity, and heart disease. Foods with low glycemic index scores include vegetables, whole-wheat bread, and pasta.
Potatoes Have a High Glycemic Index
Potatoes have a high glycemic index and glycemic load. A recent study found an association between the consumption of potatoes, including mashed potatoes and French fries, with an increased risk of hypertension. Hypertension is a risk factor for multiple chronic diseases, including stroke, heart disease and cardiovascular disease.
A new study published in the American Society for Nutrition assessed whether potatoes increase blood pressure. Researchers assessed two Spanish populations for lifestyle and dietary characteristics and total potato consumption over a period of four years.
The groups differed in their total potato consumption. The first group consumed approximately 82 g of potatoes per day, while the second consumed approximately 53 g per day. The researchers did not detect any overall differences in systolic or diastolic blood pressure between the groups. Additionally, they did not find a significant association between potato consumption and hypertension.
Potatoes Do Not Increase Blood Pressure
The primary finding from this publication is that consuming potatoes does not increase blood pressure, and is not associated with an increased risk of hypertension. This study adds to a growing list of inconsistent literature on the role of potatoes in contributing to chronic disease.
A previous study found that French fries were associated with increased risk of hypertension, whereas baked, boiled, or mashed potatoes were not. Therefore, it is possible that the method of cooking the potato contributes to its likelihood of increasing blood pressure, or that other ingredients (ie. oil) are the sole cause of this relationship. Future research into this subject should assess the context of how potatoes are consumed, as well as compare the overall nutritional quality of the diet; an otherwise healthy diet consumed in parallel with a large quantity of potatoes may be a mitigating factor into whether hypertension develops.
More Research Necessary
This study has important implications. Current dietary guidelines are unsure of how to classify potatoes. On one hand, they are a vegetable with healthy vitamin and mineral levels. On the other hand, they are high on the glycemic index scale, indicating that they should be consumed only in moderation. It may be important to consider the broader societal dietary pattern and whether potatoes are primarily being complemented by vegetables and low-fat protein sources, or by red meat and few vegetables. Overall, more research into this topic will be necessary to inform dietary guidelines.
Written by Neeti Vashi, BSc
Reference: Hu, E. A., Martínez-González, M. A., Salas-Salvadó, J., Corella, D., Ros, E., Fitó, M., … & Lapetra, J. (2017). Potato Consumption Does Not Increase Blood Pressure or Incident Hypertension in 2 Cohorts of Spanish Adults. The Journal of Nutrition, jn252254.