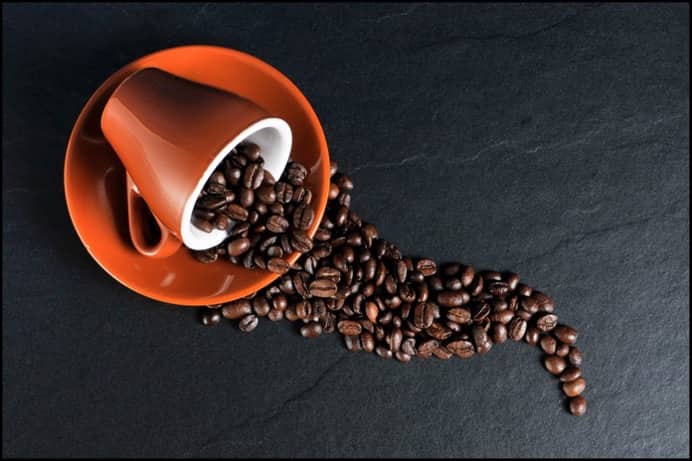 A recent study looked at coffee consumption and the risk of mortality among patients with a prior experience of a heart attack.
Studies have shown that coffee, a popular beverage worldwide, may reduce the risk of cardiovascular disease (CVD), ischemic heart disease (IHD), or all-cause mortality in the general population. While these studies suggest beneficial effects of coffee consumption on cardiovascular health among the general population, it is unclear whether these benefits extend to patient populations. Studies investigating the association between coffee consumption and mortality among patients who have experienced cardiac events show mixed results, with some showing no effect of coffee consumption and others showing a reduced risk of mortality.
To help reconcile these inconsistencies, Dutch researchers conducted a prospective study to examine the relationship between caffeinated and decaffeinated coffee consumption and CVD, IHD, and all-cause mortality in Dutch patients aged 60 to 80 years of age who had previously experienced a heart attack, also known as myocardial infarction (MI). They used previously collected data from 4,837 men and women who participated in a 3-year intervention study on omega-3 fatty acids. Participants who had an MI in the past 10 years were enrolled in the study from 2002 to 2006. A total of 4,365 participants were eligible for the present study after all inclusion and exclusion criteria were applied.
Participants completed food frequency questionnaires that included data on the frequency, amount, type, and preparation methods of foods consumed in the last month. From the questionnaires, the researchers calculated total coffee consumption (caffeinated and decaffeinated coffee) based on cups and milliliters per day. Sociodemographic, lifestyle and medical history data were also available to the researchers. Mortality and vital status data were obtained from the Dutch National Mortality Registry from 2002 to 2013.
The mean age of participants was 69, and nearly 80% were men who had a heart attack approximately four years earlier. Almost all participants were coffee drinkers, and a large majority consumed caffeinated coffee. The median coffee intake was about three cups per day. Those who consumed large amounts of coffee were more likely to be younger men who also smoked and drank alcohol. Over a seven-year follow-up period, there were 945 deaths, including 396 from CVD, 266 from IHD, and 71 from a stroke.
The researchers adjusted for sociodemographic characteristics (e.g., age, gender, education) and other factors (e.g., physical activity, obesity, diabetes diagnoses, alcohol use) that may have contributed to mortality risk. After these adjustments, results showed that participants who consumed more coffee (either 2-4 cups or more than 4 cups per day) were 20 to 30% less likely to die from CVD or IHD compared to those who drank between 0 and 2 cups daily. They were also between 16 and 18% less likely to die from any cause. The researchers were unable to draw conclusions regarding coffee consumption and the mortality risk associated with stroke given the small number of participants who died from this cause. The results were similar when the researchers compared decaffeinated and caffeinated coffee consumption, and when they accounted for coffee with and without additives.
The results, published in the The American Journal of Clinical Nutrition, suggest that coffee consumption is safe for individuals who have suffered a prior heart attack. Although the researchers were unable to investigate the mechanism through which coffee may protect against mortality risk, previous studies suggest that polyphenols in coffee could improve vascular function and insulin sensitivity. Other studies have shown that coffee consumption is associated with endothelial health and reduced risk of inflammatory markers.
While this study is strengthened by its long-term prospective design, the sample was composed largely of men, and there were few non-coffee drinkers. The researchers were also unable to ascertain whether coffee was filtered or unfiltered, although the majority of older individuals in the Netherlands drink filtered coffee. Further research is needed to examine the effects of coffee consumption on mortality risk in women, those with a previous stroke and more diverse patient populations.
Written by Suzanne M. Robertson, Ph.D
Reference:
van Dongen, Laura H., et al. "Coffee consumption after myocardial infarction and risk of cardiovascular mortality: a prospective analysis in the Alpha Omega Cohort." The American Journal of Clinical Nutrition (2017): ajcn153338.